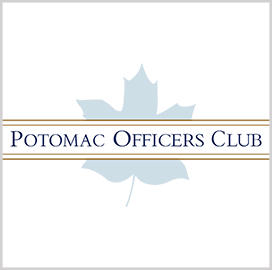 Workforce empowerment
Five Chief People Officers in GovCon to Watch
People are often deemed a company's greatest asset and businesses understand the benefits of having an empowered and energized workforce.
John Anderson, managing director at executive search firm Allegis Partners, said that the chief people officer plays a major role in helping employees reach their highest potential and make a bigger difference in their organization.
The chief people officer also ensures that a company's culture—the one established by its founding members—continues to be reinforced in every project, initiative and communication, Anderson added.
The Potomac Officers Club—a division of Executive Mosaic—features five chief people officers in the government contracting sector.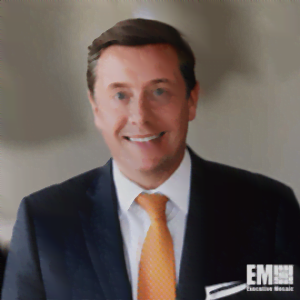 Jonathan Dunne is the chief people officer at management consulting firm Deloitte Global, working out of the New York City Metropolitan Area. His career over the past 20 years has focused predominantly on the fields of human resources, talent management and strategic change management, according to his LinkedIn profile.
As an experienced human resources leader, Dunne is focused on "creating an innovative and dynamic talent experience, building a strong culture and leading-edge development within a global environment." He leads a customer-focused 150-strong team that operates as business partners, ensuring tangible and measurable results.
Dunne has been with Deloitte for 24 years. In his current role, he works with the leadership team to implement and drive a comprehensive talent strategy for Deloitte employees around the world – predominantly focused in North America, India and Europe. More recently, he has taken on additional portfolio responsibilities, including managing real estate, end-to-end communications strategy and administrative support services.
Dunne joined Deloitte in 1998 as a consultant. Over the next two decades, he steadily made his way up the management ladder, holding progressively ascending HR-related positions.
Dunne earned his BA in Human Resources and Industrial Relations degree from the National College of Ireland. He later earned his MBS in Organizational Effectiveness and HR from New York University.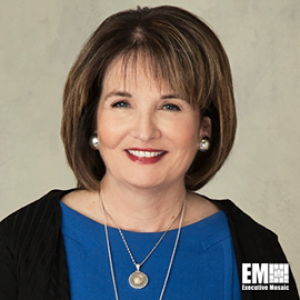 Betty Thompson is the chief people officer of Booz Allen Hamilton. She joined the company in 2008 and holds over 20 years of experience in human capital and human resources.
Thompson oversees all HR services for the company's global workforce and ensures that the organization's people strategy is aligned to key business imperatives. She also focuses on diversity, equity and inclusion; culture and change; employee wellness and engagement; and technical skills building, Booz Allen said.
The HR leader was the vice president of human resources at the Federal National Mortgage Association before joining Booz Allen. She handled human resource management and operations and developed Fannie Mae's people strategy. She also held several HR leadership roles at IBM.
Thompson is a board member at the Society for Human Resources Management, a member of the National Association of Corporate Directors and an SHRM-senior certified professional.
She holds a master's degree in human resources and personnel management from the American University in Washington, D.C.
Booz Allen Hamilton offers consulting, analytics, digital solutions, engineering and cybersecurity services to government, defense, health, intelligence, national security and commercial clients. It is headquartered in McLean, Virginia, and has multiple offices in the U.S., North America, Southeast Asia, Europe, the Middle East and North Africa.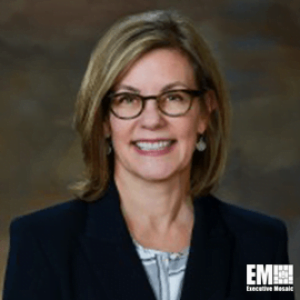 Kristi Erickson is the chief people officer at satellite imagery provider Planet, working out of Dallas, Texas. She has over 25 years of experience as a business leader, partnering with C-level executives to link their business and human capital strategies, according to her LinkedIn profile.
Erickson makes a point of stressing her belief that people are the ultimate source of sustainable competitive differentiation. Her job entails working with business leaders to help them realize competitive advantage through people, translating business strategies into pragmatic talent strategies and programs to improve performance.
By her own account, Erickson has deep expertise in leading process, organization, workforce and culture transformations to drive sustainable change. She emphasized her comprehensive experience in building and leading world-class teams to deliver programs and operations worldwide to drive business results.
Erickson joined Planet in April 2021. In her current role, she is responsible for developing and executing people and talent strategies "to enable the company's global growth in line with its culture, values and business strategy."
Before joining her current employer, Erickson was the vice president of human resources at CBRE. During her one year with the firm, she led all people and talent aspects of its financial transformation while supporting the chief financial officer and the finance leadership team.
Erickson earned her MBA from Oklahoma State University.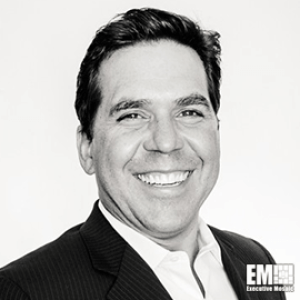 Dan Parker serves as the chief talent officer at Steampunk, a federal contractor that specializes in of data management, software-as-a-service and cybersecurity.
The company offers capabilities software development, digital platforms, cloud, human-centered design, artificial intelligence and digital modernization.
As chief talent officer, is responsible for recruiting functions as well as all aspects of human resources, Steampunk said.
Before he joined Steampunk in June 2018, Parker served as director of recruiting for the intelligence solutions division of General Dynamics Information Technology.
Parker is credited with leading collaborative efforts with GDIT's talent marketing professionals to execute digital media marketing campaigns and implement the company's talent retention program.
He also worked with GDIT's capture and operations professionals to develop proposals and transition staffing plans.
Prior to joining GDIT in November 2015, Parker worked as the director of talent acquisition for Agilex, a digital solutions provider that Accenture Federal Services acquired in 2015.
Parker helped Agilex revamp the processes of its talent acquisition team, allowing the company to hire nearly 400 new personnel in 2014. His contributions allowed Agilex to beat its own annual hiring goal and decreased cost per hire, Steampunk said.
Parker earned a Bachelor of Science in English from the Virginia Polytechnic Institute and State University.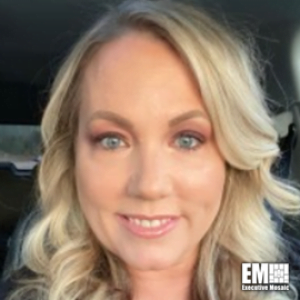 Alison Roelke is the chief people officer at defense contractor AeroVironment. She has been with the company for almost five years.
Roelke leads organizational design and development, executive coaching, strategic planning, talent management and other employee engagement tasks. She also oversees real estate, security and environmental health and safety. Roelke was AeroVironment's vice president of people and culture before taking on her current leadership role, according to her LinkedIn profile.
The industry veteran held several leadership roles at Custom Sensors & Technologies. In her 10 years with CST, she served as human resources VP and as director of HR for U.S., Asia-Pacific and global organizational development. CST was acquired by the Carlyle Group and PAI Partners in 2014.
Roelke started her career in 2000 as director of human resources at the software company Digital Insight. In this capacity, She participated as a senior member of the company's HR leadership team and developed key strategies and initiatives to help achieve organizational goals.
Roelke holds a bachelor's degree in business administration from California Coast University.
AeroVironment offers unmanned aircraft solutions, tactical missile systems, unmanned ground vehicles, pseudo satellites and other solutions to government clients. It is headquartered in Arlington, Virginia, and has multiple offices across the U.S.
ABOUT POTOMAC OFFICERS CLUB
The Potomac Officers Club is owned and operated by Executive Mosaic. Since 2002, Executive Mosaic has been a leader in media and exclusive senior executive networking programs primarily targeted to the U.S. federal government contracting (GovCon) marketplace. In addition to connecting executives of consequence into a fabric of like minded communities, the company's growing cross-media platform serves as a leading source of news about the people, policies, trends and events shaping the nation's GovCon sector.
Category: Articles
Tags: Alison Roelke Allegis Partners Betty Thompson chief people officer Dan Parker Executive Profiles govcon government contracting John Anderson Jonathan Dunne Kristi Erickson