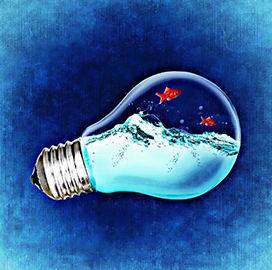 Energy conservation
Five GovCon Executives in Federal Energy Conservation
Federal government agencies are required to meet several energy and water management goals. The federal government and some states have taken it on themselves to lead by example by retrofitting public buildings and implementing energy efficiency operations and maintenance procedures, the Department of Energy said.
To achieve its energy conservation mandates, the federal government partners with energy service companies to conduct comprehensive facility energy audits and identify areas for improvement. Such partnerships guarantee that the improvements will generate enough cost savings to pay for the project over the long term.
The Potomac Officers Club — a division of Executive Mosaic — presents five leaders in charge of federal energy conservation.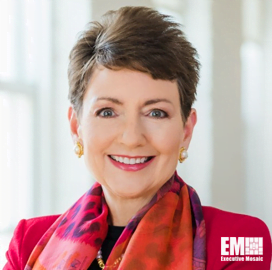 Lynn Good is the chair, president and chief executive officer of Duke Energy.
As the leader of the North Carolina-based electric power holding company, Good has pushed for new technologies and smarter solutions.
In 2017, Duke Energy articulated a new vision it hopes to realize in 10 years. The company's vision includes building a smarter, more resilient energy grid, generating cleaner energy and expanding the company's natural gas infrastructure, according to her organizational profile.
Before assuming the role of CEO in 2013, Good worked as Duke Energy's chief financial officer and served as the head of the company's commercial energy businesses.
The executive joined the utility sector in 2003. She initially worked for Cincinnati-based Cinergy prior to its merger with Duke Energy in 2006.
Earlier in her career, she worked for international accounting firms, including Arthur Andersen, a now-defunct American holding company that was based in Chicago.
Good has been recognized for her work by various publications. She is included in Fortune Magazine's list of the "Most Powerful Women in Business" and Forbes Magazine's list of "The World's 100 Most Powerful Women."
She was also featured on the Brunswick "Top 100 Connected Leaders" Index and earned the distinction of being the first regulated utility CEO to be designated as a LinkedIn Influencer.
A graduate of Miami University, Good holds a bachelor's degree in accounting and systems analysis.
Randall Clark serves as senior vice president and general manager at Noresco, an energy services and construction company that specializes in delivering energy and maintenance savings. Clark has 20 years of experience in the energy services industry and has been with Noresco for over 17 years.
Noresco's customers include federal government agencies, universities, state and local governments, school districts, hospitals and industrial and commercial businesses.
In his role, Clark is responsible for managing an energy services business unit and conducting business with non-federal government customers, Noresco said.
His key responsibilities include directing financial analysis for each customer, reviewing customer agreements and managing the business development functions within Noresco's energy services business unit.
Clark also oversees all aspects of non-federal project delivery, including development, engineering, construction, savings measurement and verification and operation. Noresco said his role's goal is to ensure overall project quality, integrity and customer satisfaction.
Clark began his professional career as a project engineer for an energy efficiency consulting firm where his work was focused on delivering energy audits as part of the Department of Energy's technical assistance program.
The department offers the program to support energy efficiency and renewable energy. Assistance can include direct advice on issues or goals, tools and maps, and training.
Clark earned a bachelor's degree in mechanical engineering from Pennsylvania State University and a master of business administration in finance from the University of Pittsburgh's Joseph Katz School of Business, according to his LinkedIn profile.
Michael Bakas is an executive vice president at Ameresco, a renewable energy and energy efficiency company with offices in North America and the U.K.
He has been with the company for more than 20 years and currently leads the distributed energy systems group, which focuses on managing energy generation assets. The group has developed upwards of 400 MWe of small infrastructure energy supply assets, for which it has been recognized by the U.S. Environmental Protection Agency, the Department of Energy and the Climate Change Business Journal.
A pioneer in the renewable energy industry, Bakas has championed legislation promoting the use of renewable resources and provided guidance regarding energy issues in states like California and Massachusetts, according to his company profile.
He is also a member of the EPA's Landfill Methane Outreach Program, the National Association of Energy Engineers and the Greater Boston Chamber of Commerce Energy Committee.
In addition, he serves on the advisory board of Microgrid Knowledge, the Coalition for Renewable Natural Gas and the Advanced Energy Group.
Bakas also speaks at industry and customer forums, addressing topics ranging from energy efficiency to distributed energy systems and microgrids, energy storage, renewable energy and public-private partnerships. His expertise is sought after by national media outlets.
Bakas holds a bachelor's degree in mechanical engineering from the University of Massachusetts Amherst and a Master of Business Administration degree from The Carroll Graduate School of Management at Boston College.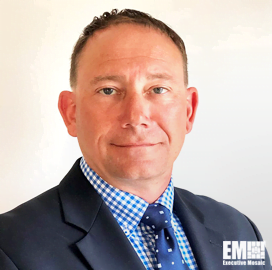 Patrick Towbin, a member of the Potomac Officers Club, serves as the vice president of infrastructure and energy solutions at Siemens Government Technologies, a provider of Siemens products, technologies and software to the U.S. government.
Towbin has over two decades of experience in energy services for commercial and federal customers. He is credited with leading and implementing successful and profitable company projects, SGT said.
Before he joined SGT, Towbin served as senior VP at DCO Energy in Atlantic City, New Jersey. In the said role, he directed business development and program execution along the Eastern Seaboard and the Caribbean.
DCO Energy is an energy development company specializing in developing, engineering and operating central energy centers, renewable energy projects and combined heat, chilling and power production facilities.
Towbin served on the board of directors of PEPCO Millennium Account Services, where he was responsible for operating and managing several thermal power plants and district cooling and heating systems, according to his LinkedIn profile.
Towbin spent the early years of his professional career as a process engineer at Fluor. He was responsible for design and construction work in the semiconductor, manufacturing, power, and oil and gas industries.
The International District Energy Association awarded Towbin in 2014 with the IDEA Innovation Award in recognition of his chiller plant optimization.
In 2015, the Environmental Protection Agency and the Department of Energy awarded him the Energy Star CHP for plant efficiency.
Towbin earned a bachelor's degree in mechanical engineering from the University of Arizona and a Master of Business Administration degree from the University of Phoenix. He is a veteran who served in the Vermont National Guard and the Naval Reserve.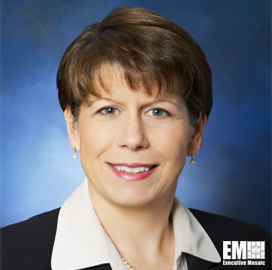 Leslie Nicholls serves as the program director for the Federal Energy Management Program of the Department of Energy.
Serving in the Office of Energy Efficiency and Renewable Energy, Nicholls assists with activities related to strategic energy management.
Prior to becoming FEMP program director, she served as the strategic director responsible for leading cross-cutting initiatives to enhance integration and increase the program's impact.
Her efforts in that role led to increased visibility of FEMP's work, including strengthening relationships with stakeholders and supporting the program's expansion in technology innovation and validation to address needs in federal sector energy, water and resilience, the DOE said.
The certified project management professional, who has nearly 30 years of experience in the energy sector, is seen as the driving force behind Energy Exchange, a training and trade show that promotes efficient, resilient and secure federal site operations to enable mission assurance.
Between 2017 and 2018, she was FEMP's acting director. In that role, she launched the program's resilience and security project, which sought to respond to federal agency needs.
According to her LinkedIn profile, Nicholls joined the Energy Department in 2016 and started as program manager for training and strategic communications, also within FEMP. She held the position for five years, providing oversight of processes and tools used in facilitating program communications and training.
Before joining the DOE, she was vice president of Energetics' Building Energy Solutions division.
Nicholls is a graduate of Washington State University with a master's degree in business administration.
ABOUT POTOMAC OFFICERS CLUB
The Potomac Officers Club is owned and operated by Executive Mosaic. Since 2002, Executive Mosaic has been a leader in media and exclusive senior executive networking programs primarily targeted to the U.S. federal government contracting (GovCon) marketplace. In addition to connecting executives of consequence into a fabric of like minded communities, the company's growing cross-media platform serves as a leading source of news about the people, policies, trends and events shaping the nation's GovCon sector.
Category: Articles
Tags: Ameresco audit conservation Department of Energy Duke Energy energy Executive Order federal government govcon government contracting Leslie Nichols Lynn Good Michael Bakas Noresco Patrick Towbin Randall Clark Siemens Government Solutions