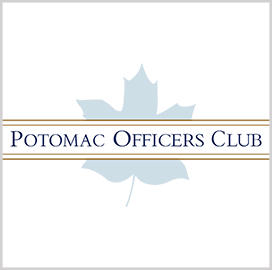 Health care
Five Health and Human Services Executives in GovCon
A Statista industry report estimates the U.S. health care industry's 2020 revenue to reach $2.6T as the sector focuses on medical technology, research and innovation areas.
In 2019, the market research firm forecast the industry's profits to grow at around five percent annually through 2024, with the fastest growth in medtech and healthcare IT.
However, with the changing economic and business environment brought about by the COVID-19 pandemic that began in early 2020, analysts and experts had to revisit and adjust their predictions.
Reportlinker, a market research organization based in France, said there are new considerations that decision-makers in the health and human services sector have to take into account for their companies to survive and thrive in the next few years in light of the recent developments.
The Potomac Officers Club – a division of Executive Mosaic – presents five health and human services executives in the government contracting sector.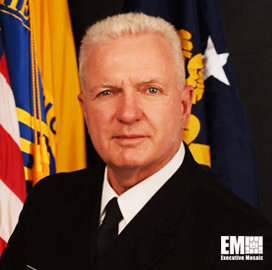 As the 16th assistant secretary for health at the Department of Health and Human Services, Adm. Brett Giroir spearheads the development of the agency's public health policy recommendations and directs several of the organization's main offices, including the Office of the Surgeon General.
He also oversees his office's various national initiatives, including the Physical Activity Guidelines for Americans and the plan to end the HIV epidemic in the U.S., HHS said.
Giroir likewise serves as a senior adviser to the secretary for opioid policy, in charge of coordinating the agency's efforts across the administration to combat the country's opioid problem.
A pediatric critical care specialist and physician-scientist, he has served in various leadership roles in the federal government and in academia.
Giroir spent two years as executive vice president and CEO at Texas A&M Health Science Center, a segment of Texas A&M University that provides health professions research and education in dentistry, medicine, nursing, biomedical sciences, public health and pharmacy.
He served as executive vice president and CEO of Texas A&M's Health Science Center from 2013 to 2015. He also held the vice chancellor posts for strategic initiatives and research for the Texas A&M University system.
Earlier, Giroir served for 10 years as a pediatrics professor and endowed chair at the University of Texas Southwestern Medical Center, and was the first chief medical officer at Children's Medical Center of Dallas.
From 2006 to 2008, he led the Defense Sciences Office of the Defense Advanced Research Projects Agency. He joined the agency in 2004 as deputy director and was also part of the Department of Defense's Threat Reduction Advisory Committee.
A former chairperson at the Veteran's Choice Act Blue Ribbon Panel from 2014 to 2015 and a recipient of various honors and awards, Giroir has contributed to over 100 scientific publications.
Giroir earned his bachelor's degree in biology from Harvard University and received his medical degree from the University of Texas Southwestern Medical Center.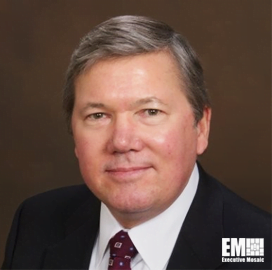 Scott Dunn, as Optum's director for health and human services, provides in-depth domain and policy expertise, integrated eligibility and data analytics programs for the company's government solutions unit. He also serves as vice chairman of the Human Services IT Advisory Group.
An industry specialist on HHS issues, Dunn often serves as a moderator on panels at various national health and human services conferences, according to his LinkedIn profile.
During his tenure, OptumServe secured two contracts to deliver medical disability exams and telehealth lifestyle coaching services to military veterans at the Department of Veterans Affairs
The OptumServe business is tasked to conduct scheduled lifestyle consultations over the phone to help veterans who receive care from 20 VA medical facilities manage their diet, weight and fitness.
OptumServe's Logistics Health subsidiary is assigned to administer veteran medical disability review to transitioning service members and veterans from Regions 1, 2 and 3 through the Veteran Benefits Administration.
Before joining the company in 2008, Dunn spent eight years as a director for human services policy at Bull Services, leading the business development activities and offering subject matter expertise in HHS practice to the business intelligence and data warehouse programs for the organization's public sector business unit.
Previously, he served as a director for the consulting group at Maximus, where he performed quality assurance oversight initiatives for integrated IT systems, strategic IT planning and financial and budgeting support.
From 1994 to 1998, Dunn held the position of senior business consultant at Unisys, leading the program management initiatives and providing expertise or electronic benefits transfer technology and services.
He also served as director for government systems at BDM Technologies, as special assistant to the U.S. Department of Agriculture's assistant secretary for food and consumer services and as a policy coordinator at HHS' Immediate Office of the Secretary.
Dunn graduated from Claremont McKenna College with a double major in economics and political science and earned his master's degree in public administration from the University of Southern California.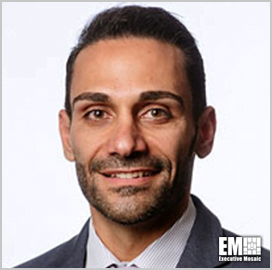 Milad Bahrami, a Potomac Officers Club member, serves as vice president for health and human services business area at General Dynamics Information Technology, a role he has held since June 2018.
A seasoned federal IT industry expert with more than two decades of experience in the public and private sectors, he oversees the delivery and growth of all the accounts, including profit and loss for $200M in yearly revenue, according to his LinkedIn profile.
Aside from leading a group of 800 health IT professionals offering technology services across HHS and the Social Security Administration, Bahrami collaborates with executive leaders at HHS to make certain that the company is maintaining and improving the agency's IT systems.
He also directs and grows business area commitments for all customer, employee, program, financial and new business short and long-range strategies.
During his tenure, GDIT received a potential five-year, $49M contract to provide artificial intelligence technologies to HHS through the Program Support Center contract.
Under the agreement, the Virginia-based defense contractor is pre-qualified to compete on task orders to assist the agency in using new technologies for its IT modernization programs.
Previously, Bahrami was the senior client executive for HHS at Pegasystems, managing the Massachusetts-based company's HHS portfolio of existing accounts and developing new business prospects.
From January 2015 to July 2016, he held the position of division director for the National Institutes of Health, in charge of directing seven of the organization's enterprise systems, including the National Institutes of Health's business intelligence system and data warehouse.
Bahrami worked for several companies in various capacities. He was an integrated product team manager at the Food and Drug Administration's Center for Drug Evaluation and Research, an enterprise reporting manager at the Department of Justice and a deputy project manager at Lockheed Martin.
He also served as an associate at Booz Allen Hamilton and a systems engineer at SAIC and Lockheed Martin.
Bahrami graduated from Purdue University with a bachelor's degree in computer information systems and received his master of science in technical management from John Hopkins University.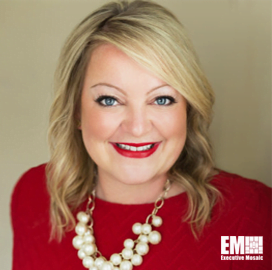 Elizabeth Ahrens has been the vice president for federal health at NetImpact Strategies since August 2019, bringing into the role over two decades of experience in governance structures, business processes and organizational performance.
Specializing in directing cross-functional teams in health IT, she received various awards, including the 2020 Women in Leadership in Federal IT and Consulting Impact and The Informatics Applications Group's 2016 President's Circle Award, according to her LinkedIn profile.
Based in Falls Church, Virginia, NetImpact is an IT services company founded in 2009, offering various technology solutions such as portfolio management, enterprise architecture, performance measurement, application development and IT Modernization.
In addition, Ahrens brings into the company her track record of handling all areas of delivery for portfolio and program management, enterprise architecture, systems engineering, IT systems development and integration, data management and analytics and cybersecurity programs.
In the current role, she is in charge of maintaining the delivery of services and of identifying new opportunities for the company's federal health customers, including the Department of Health and Human Services, the National Cancer Institute and the Food and Drug Administration.
Ahrens has also assisted in mission-critical programs within HHS, the Substance Abuse and Mental Health Services Administration, the Defense Health Agency, the Veterans Benefits Administration, the General Services Administration, the Federal Emergency Management Agency and the departments of State and Agriculture.
She likewise served in leadership roles supporting the grants management and financial management lines of business e-government initiatives.
Previously, Ahrens spent more than three years at TIAG holding various leadership positions. Her most recent role was operations director, overseeing the $42M Office of Naval Research IT Operations Support contract and collaborating with key stakeholders in the public and private sector customers, among other responsibilities.
She also assumed managerial roles for several companies such as Technatomy Corporation, Evoke Research and Consulting, Systems Research and Applications, QED Consulting and Covance Laboratories.
Ahrens earned her bachelor's degree in human resources and education from Virginia Tech and her master of science in management from Marymount University.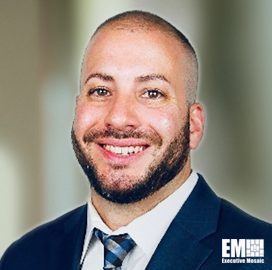 Andrew Candreva is the vice president for health solutions at SBG Technology Solutions, an IT service company based in Alexandria, Virginia, established in 2004.
Named in 2011 as a U.S. Chamber of Commerce Blue Ribbon winner, SBG specializes in selected software and web development, systems integration and testing, curriculum development and training and program management, according to his LinkedIn profile.
In his current capacity, Candreva oversees the management and strategy of the organization's vital health IT accounts, such as the Defense Health Agency, the Departments of Veterans Affairs and Health and Human Services.
He also brings into the role more than 10 years of federal contracting experience and certifications in various sales process courses, including the Shipley Associates capture and proposal management.
Candreva leads the company's work with VA through the Transformation Twenty-One Total Technology Next Generation agreement, which calls for the contractor to provide various IT services, including technical support, program management, strategy planning, systems and software engineering, enterprise network engineering and cybersecurity.
During his tenure, the VA chose the organization to continue supporting the mobile technology and endpoint security engineering team within the agency's Office of Information and Technology on the Enterprise Mobility Management contract.
The company is tasked to handle all areas of operations and maintenance for VA's mobile device environment, supporting roughly 75K devices.
Before joining SBG in December 2019, he served as the director for business development and marketing at Excentium, a FedRAMP-accredited third-party assessment organization and a certified service-disabled veteran-owned small business offering information assurance, cybersecurity, risk management and other IT-related services to federal agencies.
Previously, Candreva was an account manager at Halfaker and Associates and a capture manager and business development executive at General Dynamics.
Candreva started his career as an intern at Dimension Data in 2008 and earned his bachelor's degree from Radford University.
ABOUT POTOMAC OFFICERS CLUB
The Potomac Officers Club is owned and operated by Executive Mosaic. Since 2002, Executive Mosaic has been a leader in media and exclusive senior executive networking programs primarily targeted to the U.S. federal government contracting (GovCon) marketplace. In addition to connecting executives of consequence into a fabric of like minded communities, the company's growing cross-media platform serves as a leading source of news about the people, policies, trends and events shaping the nation's GovCon sector.