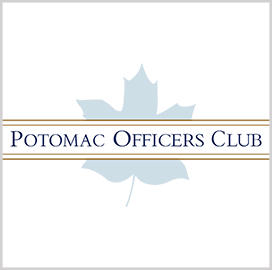 Investment
Five Investor Relations Practitioners in GovCon
The role of investor relations has been rapidly evolving due to regulatory updates, new technologies and an unpredictable market. As MZ Group pointed out, new digitalization trends have forced investor relations professionals to adapt their communication styles to meet the demands of their growing audiences.  
In addition, investors have more prominently been pushing environmental, social and corporate governance agendas in an effort to better foster sustainability and ethicality. It is the investor relations practitioner's responsibility to maintain the ties between his company and its most important stakeholders.  
The Potomac Officers Club – a division of Executive Mosaic – features five executives leading the investor relations practices at some of the most prominent government contracting companies.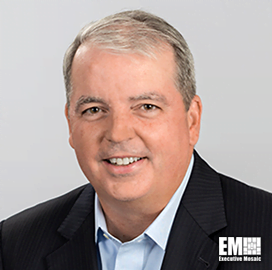 Paul Dillahay has been the president and chief executive officer at NCI since October 2016. He brings into the role more than two decades of experience in government IT services, along with extensive experience in operational management, process enhancement and sustainable growth.
At NCI, Dillahay oversees the entire operations and leads in the development and implementation of the company's growth strategy, including investor relations, the company said. 
A Potomac Officers Club member and a 2020 Wash100 winner, Dillahay has a background in various industries, including commercial capital markets and federal contracting. He directed the company's growth in IT and engineering operations brought about by the multiple federal contracts the organization received. The deals include designing IT and command, communications, computer and intelligence deployment for government agencies. 
In particular, he led NCI in bagging a potential, four-year $270M contract with Defense Information Systems Agency in October 2019. The agreement allows Dillahay to head the company's initiatives to execute new technologies, streamline workflows and enhance operational performance to support the IT infrastructure of the Department of Defense. 
Under his leadership, the company has received a Maturity Level 3, Version 2.0, rating under the CMMI Institute's Capability Maturity Model Integration for development and services. He said the designation from CMMI recognizes NCI's focus on quality, delivery and sustainability, which are all given priority at every stage of the business operations. 
Prior to joining NCI, Dillahay served as executive vice president for CACI's health and litigation solutions group. During his seven-month tenure, he also became executive vice president for corporate development.
Dillahay he spent almost three years at ASRC Federal from Oct 2011 to May 2014, where his most recent role was president and CEO, responsible for the daily operations of the subsidiaries and shared services centers. He was previously the organization's chief operating officer. 
Early in his career, Dillahay served positions at different companies, including as a chief strategy officer at Anthem's federal government solutions business, an executive in residence at Seabury Aerospace Group, president and COO at USIS, and vice president for operations at Lockheed Martin's defense division.
Dillahay graduated from Lock Haven University with a bachelor's degree in management science. He received his executive education at the Kellogg School of Management and the Harvard Business School.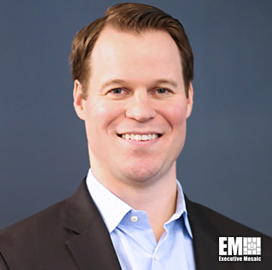 Sean Gillen is AAR's vice president and chief financial officer, overseeing the financial, accounting, treasury, tax and investor relations functions. 
Gillen took the helm of the Illinois-based global service provider to the commercial airlines and government markets in January 2019. The 65-year-old organization generated roughly $1.8B in revenue in 2017 with over 6,000 employees in 20 countries in 2018, the company said. 
Gillen brings into the role more than a decade of experience in financial management and strategy, mergers and acquisitions and investor relations. Reporting directly to President and CEO John Holmes, he succeeded Michael Milligan who served the position for two years. 
Since Gillen joined the organization, the company has completed considerable transactions in the government contracting industry. 
In April 2020, the company landed a potential five-year, $125M contract to manufacture and repair 463L cargo pallets for the U.S. Air Force. The cargo pallets are made of balsa wood core materials that offer strength-to-weight performance and developed for commercial and military aircraft systems.
In January 2020, AAR's business unit won a five-year, $90M award to produce storage and shipping containers for the Defense Logistics Agency's troop support division. The indefinite-delivery/indefinite-quantity contract is meant for the U.S. military and allied forces to acquire equipment transportation systems. 
Prior to joining AAR, Gillen served as vice president and treasurer at USG. In the said role, he was responsible for the direction of the treasury operations, including capital strategy and structure, M&A and banking activities, rating agency relationships, hedging strategies, financial shared services and investor relations. 
He started his career in corporate finance when he joined Goldman Sachs in Jul 2008. For nine years, he worked in the company's investment banking division, serving different roles of increasing responsibility. His most recent role was vice president for investment banking where he was in charge of developing and financing M&As, divestitures and corporate spin-offs, debt financing and capital return programs. 
Gillen earned his bachelor's degree in business administration from the University of Michigan.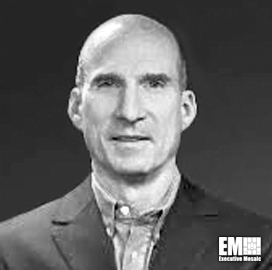 Kieran McGrath is a 30-year technology industry veteran who currently serves as Avaya's senior vice president and chief financial officer. 
He also has extensive financial, operational and transformational experience in software-as-a-service, cloud computing and technology services, according to his LinkedIn profile. 
In a press release, Avaya said McGrath is responsible for accelerating strategic, cross-functional initiatives that are essential for revenue growth. 
Before he joined Avaya in February 2019, McGrath was the executive VP and CFO of CA Technologies, a California-based computer software company that is now a part of Broadcom. He also spent two years as CA Technologies' SVP and corporate controller. 
McGrath spent over three decades of his career at IBM, running a series of increasingly responsible positions that culminated in his role as VP of finance for software. 
He led the finance operations of IBM's software segment, which included financial planning, forecasting, pricing, cash management, risk management business controls and business development. 
IMB's software portfolio of businesses includes the company's Middleware offerings: Websphere, Information Management, Tivoli, Lotus and Rational. 
Prior to the said role, McGrath served as IBM's assistant controller and as its VP of financial planning for information technology services.
He globally supported financial operations, strategies, management and controls for the sales and support of the full range of IT offerings. 
McGrath began his career at IBM in 1982 as an accountant in the Thomas J. Watson Research Center. He has since held several key accounting and financial management positions, including VP of financial planning for global sales and distribution and VP of microelectronics. 
He earned a bachelor's degree in accounting from Saint John's University.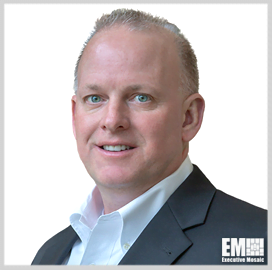 Dave Spille, who has been Parsons' vice president of investor relations since April 2019, is credited with developing the company's investor relations program from scratch and for serving as its primary contact.
With 20 years of investor relations experience, Spille has particular expertise in communications, mergers and acquisitions and capital-raising transactions, according to his LinkedIn profile.
His extensive experience includes eight years in the federal information technology market and two years as an analyst at the Nasdaq stock market. 
Prior to Parsons, Spille was Engility's VP of investor relations. He also developed Engility's investor relations program and was involved in many aspects of the program.
Engility credits him with increasing sell-side coverage, creating corporate messaging and financial models, developing corporate call communications, creating presentations for debt offerings and investor conferences and managing the preparation of the company's annual report. 
He also briefly served as Engility's VP of corporate communications, managing all media, internal and external communications and marketing activities.
For two years, Spille worked as CACI's director of investor relations, providing updates at board meetings and helping evaluate the company's capital allocation strategy. 
Spille joined Deltek in 2006 as VP of investor relations and was responsible for creating plans and managing the investor relations section of the company's website. 
He also held various leadership roles in Sunrise Senior Living, webMethods, Baan and Strayer Education.
Spille earned a master of business administration degree from The George Washington University School of Business and a bachelor's degree in management from Radford University.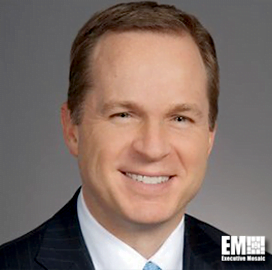 As Northrop Grumman's vice president of investor relations, corporate VP and treasurer, Todd Ernst's duties cover capital markets, capital structure, insurance and risk management, bank relationships and cash management. 
In addition to his corporate treasury duties, Ernst's responsibilities also include maintaining communications and relationships with financial analysts, institutional shareholders and individual investors, according to his LinkedIn profile. 
Before joining Northrop in August 2019, Ernst worked as General Electric's VP of investor communications.
He was previously also Raytheon's VP of corporate development and led the company's investor relations for seven years. Ernst joined Raytheon in 2010 as director of competitive assessment for corporate strategy. 
Ernst spent over three years as a senior analyst and VP at Neuberger Berman, a firm that manages a range of investment strategies. 
In 2002, he joined hedge fund Balyasny Asset Management as an equity research analyst and junior portfolio manager, covering the aerospace and defense sectors and select industrial and transportation companies. 
Ernst began his professional career in 1991 as an account manager at NCR, an information technology and services company based in Atlanta, Georgia. He was responsible for check processing sales for two major banks.
He later moved on to work as a senior equity analyst and VP at Prudential Securities. In the said role, he made financial analysis and investment recommendations on companies in the aerospace, defense, multi-industry and satellite services industries.
Ernst holds a bachelor of arts degree from DePauw University and a master of business administration degree from the University of Michigan's Ross School of Business. He is also a designated certified treasury professional.
ABOUT POTOMAC OFFICERS CLUB
The Potomac Officers Club is owned and operated by Executive Mosaic. Since 2002, Executive Mosaic has been a leader in media and exclusive senior executive networking programs primarily targeted to the U.S. federal government contracting (GovCon) marketplace. In addition to connecting executives of consequence into a fabric of like minded communities, the company's growing cross-media platform serves as a leading source of news about the people, policies, trends and events shaping the nation's GovCon sector.
Category: Articles
Tags: AAR Avaya communications David Spille digitalization ESG ethics govcon government contracting investor Kieran McGrath MA Group NCI Northrop Grumman Parsons Paul Dillahay regulation Sean Gillen shareholder stakeholder sustainability technology Todd Ernst