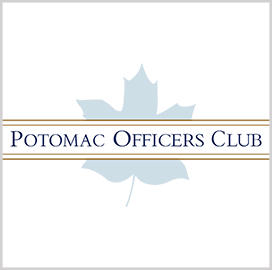 Investment leaders
Five Strategic Investment Leaders in GovCon
Private equity firms raise money by investing in different types of assets. Such firms target startups poised for significant growth and even troubled companies, with the goal of turning their business around.
Investments in the government contracting industry from 2014 to 2019 have been driven by information technology and addressing needs by cabinet-level agencies such as the departments of Defense, Homeland Security and Veterans Affairs. Enlightenment Capital's acquisition of mid-tier IT services provider Trowbridge & Trowbridge fit that description. Meanwhile, Arlington Capital Partners invested in Octo Consulting Group, which provides mission-critical solutions to health care, national security, civilian and defense agencies.
The Potomac Officers Club — a division of Executive Mosaic — presents five strategic leaders that play a significant role in the investment efforts of their respective companies.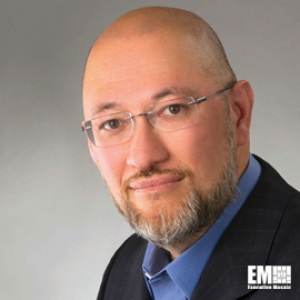 Pierre Chao is an operating partner at Enlightenment Capital, a Maryland-based private investment firm that provides capital and strategic support to middle-market businesses in the aerospace, defense, government and technology sector.
Chao co-founded the firm in 2012. Initial investments were targeted at 11 portfolio companies, namely Vistronix, Aurora Flight Sciences, Phase One, Diplomat Group, SolAero/Vanguard Space Technologies, Gleason Research, Micropact, North American Rescue, Pixia, REI and Opera Solutions, according to his LinkedIn profile.
He juggles his responsibilities at Enlightenment Capital with serving as one of the founding partners of Renaissance Strategic Advisors. The Washington, D.C.-based advisory firm provides corporate strategy development expertise, market analytics and insight and strategic business development services to clients in the defense, space, aerospace and government sectors.
He is also a member of Washington International School's board of trustees and the Massachusetts Institute of Technology's Department of Political Science Visiting Committee.
Chao previously wrapped up a 16-year career with the Center for Strategic and International Studies, where he was a senior fellow and director. While at CSIS, he led a team of professionals dedicated to defense industrial policy, technology and innovation, acquisition reform, export control and trans-Atlantic defense issues.
He also has prior experience sitting on the board of directors of KEYW, Vistronix, Channel Technologies Group and Truman National Security Project.
An alumnus of MIT, Chao holds a dual degree in political science and management science and is a member of the Department of Political Science Visiting Committee.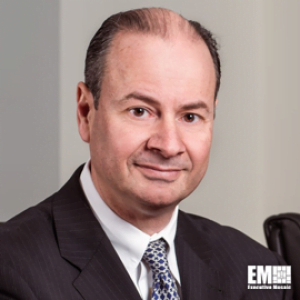 Peter Manos is a managing partner who oversees management and investment activities at Chevy Chase, Maryland-based private equity firm Arlington Capital. He has over 27 years of industry experience and has completed 40 transactions across multiple industries.
Manos joined Arlington in 2002 and focuses on investments related to Arlington's aerospace and defense portfolios. He also handles health care investments alongside other partners. Manos also founded, developed and operated iFINANCE, a capital-funded credit infrastructure company that supports merchants and financial institutions, ACP said.
Before joining ACP in 2002, he served as a partner at global private equity firm The Carlyle Group. At Carlyle's defense and aerospace group, he closed over $1 billion in transactions.
Manos also worked as a managing partner and co-chief investment officer at Washington, D.C.-based Capitol Partners. He was part of a team that built Capitol's health care practice and helped seal numerous transactions for the consultancy firm.
The strategic investment leader also served various roles at Fayez Sarofim & Co.; Donaldson, Lufkin & Jenrette; and Peers & Co.
He is a board member at Cadence Aerospace, Forged Solutions Group, Qarbon Aerospace, Radius Aerospace and Tex Tech Industries. He also served in various board membership roles at IQVIA company Advanced Health Media, Cambridge Major Laboratories and other health care, aerospace and technology organizations.
Manos holds a master's degree with an emphasis on finance from Harvard Business School and a bachelor's degree from Stanford University.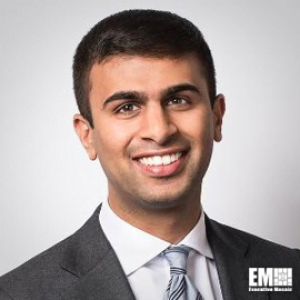 Parin Shah is the vice president of private equity at OceanSound Partners, based in the Greater New York City area. He is described as a growth-oriented private equity investor with over nine years of experience in enterprise technology, during which he has managed to originate or enable 23 acquisitions and five liquidity events across seven platform companies.
In his current role, he has helped drive significant scale and value creation through organic growth initiatives and add-on acquisitions. He has been employed at OceanSound, a private equity firm that pursues control investments in technology and technology-enabled services companies, for just over two years, according to his LinkedIn profile.
Shah's professional endeavors are not limited to OceanSound. He sits as a board member of the RMA Group, a provider of laboratory testing, inspection and quality management services for critical public and private infrastructure assets.
He is also an investor at Netrix, a provider of cloud infrastructure, collaboration and data development solutions to over 1,200 small and midsize enterprise customers.
Shah's first professional role was as an investment banking analyst at Deutsche Bank.
Shah graduated with a B.S. Finance and Economics degree from Boston College. He later earned his MBA from the Stanford University Graduate School of Business.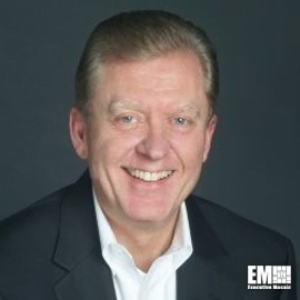 Kevin Drazic is the group treasury manager for strategic investments at software company Microsoft. In this capacity, he manages a $2.2 billion portfolio of strategic investments that belong to clients who focus on next-generation cloud and artificial intelligence-based technologies.
Drazic has 18 years of experience as a portfolio manager, more than six years with Microsoft. In his current leadership role, he also handles key investments designed to accelerate growth for the company and its customers.
Prior to holding the group treasury manager role, he was a senior risk manager within the treasury team, providing payment solutions to cloud-based companies, according to his LinkedIn profile.
The strategic investments leader started his professional career in 2003 at General Electric Capital. He started as a vice president and portfolio manager with a focus on real estate debt management. During his 12-year tenure with GE Capital, he became a senior analyst and a manager while concurrently holding VP roles. His work focused on cash flow maximization and investment management.
Drazic holds a master's degree in finance from the University of Puget Sound and a bachelor's degree in history and communications from the University of Washington.
Microsoft offers a wide variety of software solutions for government, commercial and consumer uses.
Alan Bonder is currently the head of strategy and operations for direct channels and memberships at search and digital giant Google, working out of the San Francisco Bay area. He described himself as "a strategy and deal execution leader in the digital media and e-commerce sectors" whose work includes product strategy recommendations and execution of mergers and acquisitions.
Bonder stepped up to his current role only three months ago. He joined Google in 2018, working at the company's strategy and corporate development arm before his recent promotion.
Before joining Google, Bonder was vice president of investments at Venrock. He was an early-stage investor at the company, which focuses on e-commerce, robotics and mobility, according to his LinkedIn profile.
Prior to Venrock, Bonder co-founded Finch15, now a subsidiary of Publicis Groupe, and helped Fortune 500 clients like General Mills, AOL, Showtime and Kellogg's identify and incubate new businesses.
Bonder also served as president of NYU Venture Community, which is touted as one of the largest private communities for New York University alumni interested in all aspects of entrepreneurship and venture capital. He said that "in my prior life, I wore the hats of venture investor and acquired founder."
Bonder graduated summa cum laude with dual degrees in finance and economic policy from NYU Stern School. He later earned his MBA from the University of Pennsylvania's Wharton School.
ABOUT POTOMAC OFFICERS CLUB
The Potomac Officers Club is owned and operated by Executive Mosaic. Since 2002, Executive Mosaic has been a leader in media and exclusive senior executive networking programs primarily targeted to the U.S. federal government contracting (GovCon) marketplace. In addition to connecting executives of consequence into a fabric of like minded communities, the company's growing cross-media platform serves as a leading source of news about the people, policies, trends and events shaping the nation's GovCon sector.