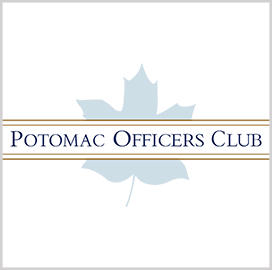 Systems integration
Five Systems Integration Executives in GovCon
In June, Secretary of Defense Lloyd Austin signed off on the Department of Defense's Joint All-Domain Command and Control strategy for future warfare, marking the start of a serious effort to integrate the military services' sensors and systems into a single network. Systems engineering and systems integration service providers play an important role in enabling a wide range of technological capabilities for the military, including communications, sensors, electronic warfare systems, combat management software, environmental change modeling and next-generation weapons and vehicles.
The Potomac Officers Club — a division of Executive Mosaic — features five systems integration executives in the government contracting sector.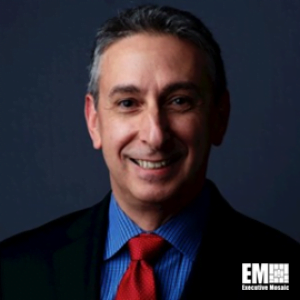 Charles Cynamon serves as senior vice president of engineering and integration at technical solutions provider LinQuest.
He has been with the Los Angeles, California-headquartered company since 2015.
Cynamon is a veteran of the U.S. Air Force with a total of 28 years of experience in the military and in the private sector.
His areas of expertise include program management, operations and business development, specifically in the field of space systems, Cynamon's LinkedIn profile shows.
The LinQuest engineering and integration SVP began his career in the Air Force in 1987, when he worked as a test manager and program manager at Hanscom Air Force Base in Massachusetts.
His roles within the service branch include serving as commander of New Boston Air Force Station, where he oversaw satellite tracking efforts.
Cynamon retired from the Air Force in 2012 after serving as chief of the Advanced Concepts Division at Los Angeles AFB. In the role, he worked as chief architect of the Department of Defense's $70 billion satellite communications enterprise.
His career within the defense industry began at Hughes Network Systems, where he was named senior director of the company's defense and intelligence systems business unit.
After a year at Hughes, Cynamon moved to MDA Information Systems as vice president of business development and strategy.
He spent two years leading a cross-domain team responsible for planning and executing MDA's strategy for its national security space solutions business before joining LinQuest.
The space systems expert is a graduate of Boston University with a bachelor's degree in aerospace engineering.
Cynamon also holds master's degrees in systems management and military arts and sciences from Western New England University and the Air Command and Staff College, respectively.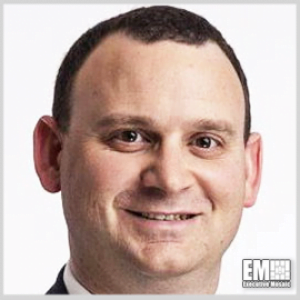 Damian DiPippa, a member of the Potomac Officers Club, serves as the president of Peraton's systems engineering sector.
Peraton integrates enterprise information technology and offers a range of national security solutions and technologies. The company works with government agencies in the intelligence, space, cyber, defense, civilian and health sectors.
In his role, DiPippa is responsible for strategy development and execution, program performance and growth objectives, Peraton said.
DiPippa's team supports the engineering and integration efforts of Peraton's national and military intelligence customers, according to his LinkedIn profile.
He previously served as senior vice president and general manager at Perspecta, leading a team of engineering professionals specializing in high-end systems integration.
Perspecta's intelligence group also provided engineering services, data analytics and software development services to the Intelligence Community and Department of Defense.
DiPippa previously served as SVP and general manager at ManTech International's mission and intelligence solutions business unit. His duties covered cybersecurity, IT, DevOps, cloud migration, data analytics and systems engineering.
Peraton said DiPippa has worked with customers from the National Reconnaissance Office, National Geospatial-Intelligence Agency, CIA, Defense Intelligence Agency, U.S. Air Force, FBI, Defense Information Systems Agency and Intelligence and Security Command.
He earned a bachelor's degree in aerospace engineering from Penn State University and a master's degree in business leadership from Georgetown University.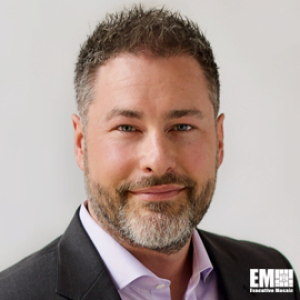 Dan Gelston is the president of CAE's Defense and Security Group. Gelston is responsible for managing a $2 billion budget and a team of 5,000 employees.
He became president of the group in August 2020, after CAE completed the acquisition of L3Harris Technologies' military training business, according to his profile posted on LinkedIn.
Before the acquisition, Gelston served as president of L3Harris' broadband communications systems sector for more than two years. As president, he led a team in Utah that had $1.5 billion in funding to produce secure broadband communications solutions for ground-based, mobile, satellite, surveillance and reconnaissance systems.
Gelston's prior professional experience includes working for Smiths Detection and technology and services innovator Cobham. He spent almost two years at Smiths Detection as president and nearly three years at Cobham as leader of the company's tactical communications and surveillance business in North America.
In 2002, Gelston joined joined BAE Systems as a counterterrorism analyst. Over the years, he was placed in positions of increasing leadership, finally serving as head of the counterterrorism directorate before leaving BAE in 2009.
He is also a former intelligence officer for the U.S. Army and the Defense Intelligence Agency.
The CAE executive holds a bachelor's degree in economics and international strategic policy from Bucknell University and a master's degree in strategic intelligence from the National Intelligence University.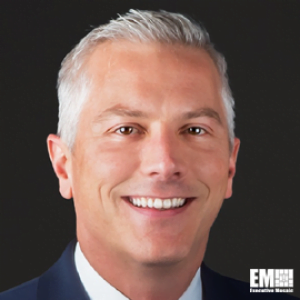 Josh Jackson serves as the senior vice president of Science Applications International Corp.'s Navy and Marine Corps business.
Since taking on that role in August 2020, he has been in charge of a $1 billion military portfolio, which includes work for improving weapon systems lethality, supporting live, virtual, and constructive training and solving maintenance challenges.
According to his LinkedIn profile, Jackson has been with SAIC for nearly 19 years.
He joined the company in November 2002 as a program manager. Less than six years later, he was promoted to division manager. In that role, Jackson was responsible for all aspects of the Joint Experimentation Transformation, Training and Assessments division, including executing process improvement initiatives. At the same time, he was the director of the SAIC's Joint System of Systems Collaborative Environment Laboratory.
Jackson was eventually appointed as VP and manager for defense missions solutions operation, which covers policy analysis, operations research, simulation and analysis, concept development and experimentation, and training.
Additionally, he had a nearly four-year stint as SVP and general manager for SAIC's engineering, integration and mission solutions market segment.
Before joining SAIC, he was a project engineer at Northrop Grumman.
Jackson holds a bachelor's degree in mechanical engineering from Virginia Tech and a Master of Business Administration degree from William & Mary.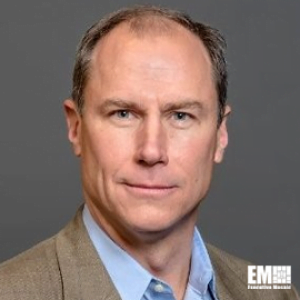 Mike Hile is currently vice president of the C2ISR Systems Integration Division at Leidos, working out of Colorado Springs, Colorado. He has over 30 years of experience in leadership and technical management with a special emphasis on program execution.
Hile's skills as a manager and leader make him highly sought after, his LinkedIn profile reveals. He takes pride in being a "superb communicator with exceptional organizational, problem-solving and people skills." He counts forging customer relationships, developing winning strategies and building new teams among his strong suits.
Hile has been employed at Leidos, an American defense, aviation, information technology and biomedical research company, for eight and a half years. He began his services for the company in 2013 as a program director, responsible for multiple programs supporting C2ISR network to include mission design, development, installation and integration.
Hile quickly rose to his current vice presidential role, leading the company's command, control, intelligence, surveillance and reconnaissance-related business.
Before joining Leidos, Hile was a program manager at SAIC. During his brief stay with the company, he was also deeply involved in its C2ISR business.
Earlier in his career, Hile held several managerial positions at Lockheed Martin. He was responsible for the execution of the Air and Space Operations Center Weapon System Integrator fielding and sustainment contract, he recalled.
Hile earned his bachelor's degree in ocean engineering from the United States Naval Academy.
ABOUT POTOMAC OFFICERS CLUB
The Potomac Officers Club is owned and operated by Executive Mosaic. Since 2002, Executive Mosaic has been a leader in media and exclusive senior executive networking programs primarily targeted to the U.S. federal government contracting (GovCon) marketplace. In addition to connecting executives of consequence into a fabric of like minded communities, the company's growing cross-media platform serves as a leading source of news about the people, policies, trends and events shaping the nation's GovCon sector.
Category: Articles
Tags: CAE Charles C. Damian DiPippa Dan Gelston Executive Profiles govcon government contracting Josh Jackson Leidos LinQuest Mike Hile SAIC Science Applications International Corporation