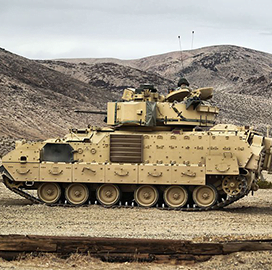 Armored vehicle
support
BAE Systems to Support Bradley, M993 Vehicles Under $383M Army Contract
The U.S. Army has awarded BAE Systems a five-year, $383 million contract for vehicle support services.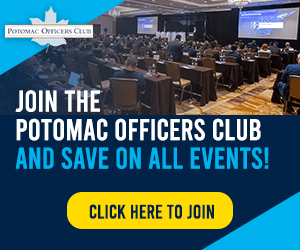 Under the contract, BAE's System Technical Support and Sustainment Systems Technical Support teams will provide ongoing engineering and logistics services for the Army's fleet of Bradley Fighting Vehicles. The armored platforms that the team will work on include the M2 Bradley Infantry Fighting Vehicle and the M7 Bradley Fire Support Team variants.
The company will also support M993 Multiple Launch Rocket System carriers.
Work will be performed in California, Michigan, Arizona and other locations worldwide, BAE said Wednesday.
Scott Davis, vice president of BAE's ground vehicles product line, said working on vehicle and equipment combat capabilities will ensure that servicemen will remain on top of threats. He said the new contract will ensure that the equipment will be able to support mission readiness.
The Bradley Fighting Vehicle is developed by BAE and features various situational awareness, network connectivity and communications suites. The A3 variant of the Bradley features a maximum payload of 6,000 pounds, a maximum range of 204 miles and a weapons suite that includes a 25-millimeter cannon, guided missiles and a 7.62 mm machine gun.
The M993 Bradley MLRS is a vehicle that carries the M270 MLRS, a mobile automatic missile launcher system that fires surface-to-surface rockets. The M270 can fire 12 guided MLRS missiles or extended range GMLRS rockets, four Precision Strike Missiles or two Army Tactical Missile System rockets.
BAE Systems offers cybersecurity, intelligence, electronics and other products and services that support military operations across all domains, from sea to space and cyber. It is headquartered in Farnborough, UK, and has offices in the U.S. and other countries.
Category: Future Trends
Tags: BAE Systems Bradley Fighting Vehicles contract award Future Trends logistics and engineering support M993 MLRS carrier Scott Davis US Army