Brian Cuccias
President
Ingalls Shipbuilding
Brian Cuccias, EVP at HII and President at Ingalls Shipbuilding
Brian Cuccias serves as an executive vice president at Huntington Ingalls Industries and president at Ingalls Shipbuilding.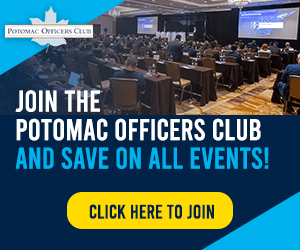 As president for the past six years, he has been overseeing all of the shipyard's initiatives and operations, including the U.S. Navy's amphibious assault and surface combatant ship programs and the U.S. Coast Guard's National Security Cutter program.
In the said period, one of the major transactions that Ingalls secured was the $145M contract modification to make the Navy's LHA 9 amphibious assault ship. The award, received in June 2020, raised the division's total advance LHA construction project funds to $350M. 
The company provided the first ship of the Navy's America class in 2014 and the second ferry in that class, named LHA 7, earlier in 2020. The building of LHA 8 is in progress at the work site in Pascagoula, Mississippi. 
In 2018, Ingalls landed two contracts with a combined value of $930.9M to manufacture the 10th and 11th National Security Cutters for the U.S. Coast Guard. The shipbuilder is tasked to make NSC 10 under a $468.75M fixed-price-incentive contract and NSC 11 under a $462.13M contract. 
Cuccias started his shipbuilding career more than 40 years ago at Litton Data Systems, where he was a financial analyst on various Navy programs, including amphibious assault ships and Spruance- and Kidd-class destroyers. 
Since then, he has held different roles of expanding responsibility, including assistant to the group vice president at Avondale Industries, sector vice president for material at Northrop Grumman Ship Systems, and program manager and vice president for Northrop Grumman's DDG 1000 program. 
Cuccias also served as a vice president for surface combatants at Northrop Grumman Shipbuilding, where he was part of the Arleigh Burke-class and Zumwalt-class destroyer and Coast Guard programs.
Before taking on the president role, he was Ingalls' vice president for program management, responsible for program execution and financial performance of all the ships built.  
Cuccias graduated from the University of South Alabama with a bachelor's degree in accounting. He completed the executive education programs at Harvard Business School and the University of Pennsylvania's Wharton School.
. 
Category: Executive Profiles
Tags: Brian Cuccias Executive Profiles Huntington Ingalls Industries Ingalls Shipbuilding Northrop Grumman shipbuilding U.S. Coast Guard U.S. Navy University of South Alabama