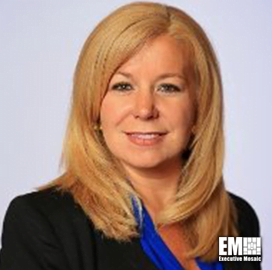 Executive Profile: Rita DeFilippo, Salesforce's VP of Global Public Sector Sales Programs
Rita DeFilippo is the vice president of global public sector sales programs at Salesforce, a cloud-based software company headquartered in San Francisco, California, that focuses on enterprise cloud computing and customer relationship management.
In the said role, DeFilippo has been working to maximize organizational scalability and accelerating sales by aligning go-to-market strategies, effective messaging, pipeline health measurements and operational resources across a global business. 
She has also facilitated employee engagement through feedback management and communication, according to her LinkedIn profile.
As a six-year executive at Salesforce, DeFilippo has held positions including area vice president for state and local sales and regional vice president for the public sector. The said roles have given her the opportunity to develop innovative sales processes and coach sales leaders to navigate rapid departmental changes. She was also able to deliver top-line revenue growth and recognized for being the company's top regional vice president for the public sector.
Prior to joining Salesforce, the executive served as a regional sales manager for the public sector at Oracle, where she advocated for the creation of demand generation strategies that incorporated the company's product stack. While at Oracle, she also generated regional sales forecasts, territory planning, deal strategy development and trend analysis.
DeFilippo also founded RRD Interiors in 2004 and worked for UNICOM Government for nearly three years. 
She completed her bachelor's degree in communications from Radford University.
Category: Executive Profiles
Tags: Executive Profiles Global Public Sector Sales Programs LinkedIn Oracle Rita DeFilippo RRD Interiors Salesforce vice president