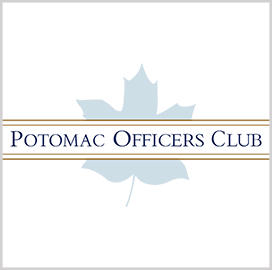 Lockheed Martin
Lockheed Martin Lands $1.4B FMS Contract for C-130J Maintenance
Lockheed Martin has landed a potential 10-year, $1.4B indefinite-delivery/indefinite-quantity foreign military sales contract to help maintain the C-130J Super Hercules.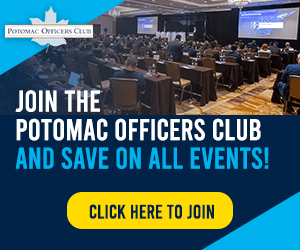 The U.S. Air Force Life Cycle Management Center at Robins Air Force Base in Georgia awarded the sustainment support agreement to the Maryland-based defense contractor, DefPost reported Tuesday. 
The IDIQ transaction calls for the company to perform services, including program management support, spares, supply support services, support equipment, diminishing manufacturing sources and sustaining engineering/technical services, in the host country.
Other services include technical order updates, technical order print and distribution, country standard time compliance technical orders, field services representatives, logistics service representatives, and depot maintenance.
A four-engine turboprop transport plane, the C-130J is the latest model of the C-130 Hercules mid-size tactical aircraft, providing enhanced performance and features with the range and versatility for operations and changing conditions. 
Exceeding 2M flight hours, the Super Hercules fleet consists of 24 operators in 21 countries and costs at least $100M per unit. 
Among the nations that purchased the aircraft were Australia, Norway, Canada, India, Iraq, Qatar, the United Arab Emirates, Israel, Kuwait, Oman, Mexico, Mongolia, Peru, France, Germany, Indonesia and Germany. 
In September, the Philippine Air Force announced plans to buy five of the cargo planes to improve its transport capacity for battalion, equipment and supplies. PAF chief Lt. Gen. Allen Paredes said President Rodrigo Duterte approved the acquisition plan in May, the MilitaryLeak reported. 
Established in 1912, Lockheed Martin is a global security and aerospace organization mainly involved in the design, R&D, production, sustainment and integration of advanced technology systems, products and services.
Employing around 110K workers around the world, the company provides services in areas such as space systems, defense, aeronautics, cybersecurity, rotary-wing, energy, space exploration, military research, maritime systems, aviation, commercial aircraft, autonomous systems, C4ISR, STEM, engineering and artificial intelligence.
Category: Contract Vehicles
Tags: Contract Vehicles Department of Defense DoD DoD Contracts engineering services Lockheed Martin logistics management support US Air Force