Sentar
CMMC Accreditation Body Names Sentar as Registered Provider Organization
Sentar, a company that specializes in advanced security and intelligence solutions and technology, has received the official designation as a registered provider organization for the Cybersecurity Maturity Model Certification program.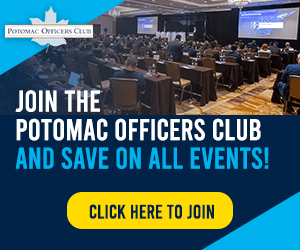 The RPO certification was granted by the CMMC Accreditation Body, which is responsible for implementing the Department of Defense's new cybersecurity standards.
Companies seeking to do business with the Defense Department are required to undergo a CMMC assessment, Sentar said.
The CMMC RPO certification is granted to organizations qualified to act as providers of CMMC consulting services. While RPOs act as consultants, they are not authorized to conduct certified assessments.
The RPO certification provides contractors with reassurance in who they should hire when seeking to purchase CMMC consulting services. Companies wanting to be listed as RPOs are required to sign an RPO agreement with the CMMC-AB then undergo and pass an organizational background check.
Sentar announced that it has also applied to become a CMMC third-party assessment organization. Once the application is approved, Sentar will be able to provide formal CMMC maturity level accreditations to DOD contractors.
The Huntsville, Alabama-headquartered company provides defense contractors with support solutions compliant with the Defense Federal Acquisition Regulation Supplement 252.204-7012.
Steve Pratt, senior cybersecurity engineer at the company, noted that the RPO certification is a natural progression on Sentar's path to becoming a C3PAO.
The women-owned cyber-intelligence company, which was established in 1990, applies analytics and systems engineering expertise to protect the U.S. national security and the American way of life by innovating, developing and securing mission-critical assets.
Bridget McCaleb is the CEO of Sentar and has served in the role since September 2019, according to her LinkedIn profile.
Category: Cybersecurity
Tags: Bridget McCaleb C3PAO C3PAO certification CMMC CMMC Accreditation Body cybersecurity Cybersecurity Maturity Model Certification Department of Defense Registered Provider Organization RPO Sentar Steve Pratt