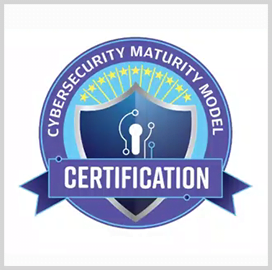 Top 5: Faces to Watch in GovCon Cybersecurity
Top 5: Executives to Watch in GovCon Cybersecurity
The Potomac Officers Club — a division of Executive Mosaic — looks at five prominent individuals in the public and private sectors who aim to help drive security efforts in the digital age.
The Department of Defense has begun work on "Cybersecurity Maturity Model Certification," a program to ensure the cyber readiness of defense primes along with their subcontractors by requiring them to undergo audits and demonstrate compliance in order to pursue future contracts. Pentagon officials said the new program remains on track despite few interruptions during the coronavirus pandemic.
In line with this cybersecurity effort, the Potomac Officers Club will hold its CMMC Forum on June 24 to provide information about the program's timeline and the impact DoD's enhanced standards will have on the defense industrial base as well as the larger federal contracting space.
Here is our list of five government and industry veterans who are playing key roles in the cybersecurity field.