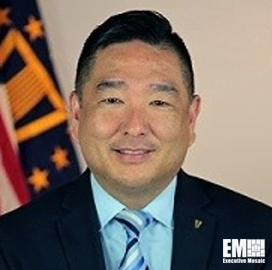 Keith Nakasone
IT acquisition official
GSA
5G Accelerates Federal IT Modernization, GSA Official Says
The federal government is using newly implemented 5G networks to accelerate information technology modernization, according to the General Services Administration's deputy assistant commissioner for IT acquisitions.
Keith Nakasone, a speaker at a past Potomac Officers Club event, said many federal departments are determining how to integrate 5G into their IT systems before carrying out direct implementation, GovernmentCIO Media & Research reported.
"We really want to capture all of the requirements and build out those acquisition solutions to accelerate the process of injecting emerging technologies such as 5G into the infrastructure," Nakasone said during a GovernmentCIO virtual event on IT modernization.
The federal civilian and defense sectors have tapped industry to ramp up the implementation of 5G capabilities. The Department of Veterans Affairs, for instance, teamed up with AT&T to begin 5G experiments at the Puget Sound Health Care System. The experiments are focused on various health care applications.
The Air Force recently issued a request for information to determine how to best use emerging 5G technologies to support space data transport terrestrially, in space and in the space-ground links.
Other speakers at GovernmentCIO's event also noted that 5G has shown the potential to enable new technologies previously impossible using 4G.
Such technologies include tools in telemedicine and remote diagnostics, an area that the Veterans Health Administration has focused on, GovernmentCIO reported.
Scott Bowman, the Federal Emergency Management Agency's deputy CIO for emergency operations, said advances in 5G have also increased the efficiency of emergency services.
He noted that past innovations in mobile technology have historically helped streamline the disaster recovery process and have improved the government's assistance efforts.
Category: Speaker News
Tags: 5G Air Force data Department of Veterans Affairs federal FEMA General Services Administration GovernmentCIO IT Modernization Keith Nakasone mobile technology Puget Sound Health Care System Scott Bowman Speaker News Veteran Health Administration