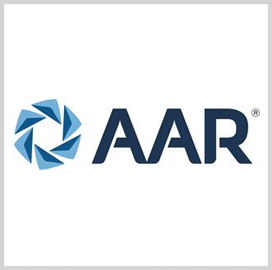 AAR
AAR to Continue C-41A Maintenance Under $148M NAVAIR Add-On Contract
AAR has been awarded a $148.36M contract from Naval Air Systems Command to continue providing logistics support for operating and maintaining C-40A aircraft and related equipment.
The firm-fixed-price, indefinite-delivery add-on contract also calls for new operating sites, commercial line maintenance and scheduled engine overhauls, among other new requirements, AAR said Wednesday.
"As we move forward, the government can rely on a trusted partner to provide uninterrupted performance and continue delivering commercial best practices for the expanded fleet," said Nick Gross, AAR senior vice president of integrated solutions.
Heavy maintenance work will be performed at AAR's maintenance, repair and operation supplies facility in Oklahoma City. Line maintenance support and logistics support will be done at several naval air stations.
The contractor said it will also use its landing gear repair facility in Miami and component repair shop in New York City.
Jay Pereira, AAR vice president and general manager of government services, said the work is the first follow-on contract awarded for the program.  
"We remain focused on enabling the Navy mission and supporting the fleet, delivering some of the highest aircraft availability rates in the Navy," he said. "The increase in the fleet and the additional maintenance and site support services provide further opportunities for AAR to continue the outstanding support we are known for across our government portfolio."
AAR is a global aerospace company headquartered in Chicago, Illinois. The company specializes in global aviation services, expeditionary services, MRO, composites, parts supply, flight-hour support, mobility systems and fleet management.
Category: Contract Vehicles
Tags: AAR aviation C-40A contract Contract Vehicles firm-fixed-price IDIQ Jay Pereira NAVAIR Naval Air Station Naval Air Systems Command Nick Gross