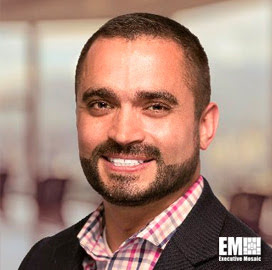 Aaron Burciaga
Senior Director of AI
and Analytics at ECS
Aaron Burciaga Joins ECS as Senior Director of AI, Analytics
ECS has announced the appointment of Aaron Burciaga, a seasoned business leader and technologist, to the role of senior director of artificial intelligence and analytics.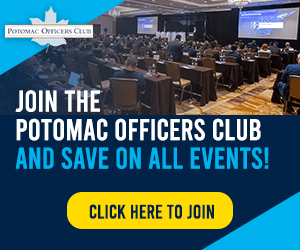 In his new role, Burciaga will work closely with the company's national security and intelligence division in developing  AI and machine learning solutions. 
"Aaron brings two decades worth of experience leading AI, ML, and analytics teams. His insights and expertise will be integral to ECS as we continue to define, develop, and maintain world-class analytics and AI capabilities," said ECS President George Wilson, a Potomac Officers Club member and 2020 Wash100 awardee. 
Burciaga has business leadership experience in both startup and enterprise settings. He has a background in automation, data science, AI and machine learning. 
He most recently served as the global operations director for analytics and AI at HCL Technologies, an information technology services and consulting company headquartered in India. 
Prior to joining the private sector, Burciaga served as the lead technologist at the Marine Corps headquarters, assisting the service's chief information officer. He is a veteran of the Iraq War and served as a Marine Corps officer.
"I'm excited to join a company committed to leveraging the latest AI and ML technology towards national security and prosperity. In doing so, ECS continues to define the industry's best practices. Our solutions transform how commercial and federal clients collect, analyze, and ultimately make better decisions using data," Burciaga said.
Burciaga earned a master's degree in operations research from the Naval Postgraduate School and a bachelor's degree of science from the U.S. Naval Academy. 
Category: Partnerships and Executive Moves
Tags: Aaron Burciaga artificial intellience automation data science ECS George Wilson HCL Technologies information technology machine learning Marine Corps Naval Postgraduate School Partnerships and Executive Moves POC member technology U.S. Naval Academy Wash100