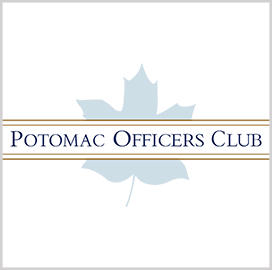 Accenture
Accenture Federal Services Lands Spot on $990M Air Force Strategic Transformation IDIQ
Accenture Federal Services is set to help the Air Force execute its enterprise-wide transformation efforts after securing a spot on the service's $990M indefinite-delivery/indefinite-quantity enterprisewide transformation contract.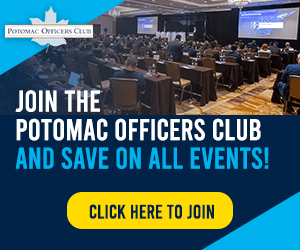 The IDIQ calls for organizational support for the Air Force deputy chief management officer and the deputy assistant secretary for the Air Force Office of Business Transformation.
A total of eight companies have been selected to fulfill the requirements of the strategic transformation IDIQ, AFS said.
In a press release, Susan Lawrence, deputy director of the AFS defense portfolio, expressed pride in supporting the Air Force's transformation efforts. 
Lawrence's sentiments were shared by AFS defense portfolio lead and Potomac Officers Club member Vince Vlasho According to him, the company is well-positioned to advance the Air Force's enterprise-wide transformation goal owing to its deep experience in advanced technology implementations. 
To support the IDIQ, AFS will deliver digital solutions and provide services to aid the alignment of organizational models. The Accenture subsidiary is also committed to delivering data-driven performance management across up to 10 Department of Defense lines of business, including contract/category management, financial management, information technology, acquisition/logistics/supply chain, healthcare, community services and human resources.
Lawrence, who is also a POC member as well as a past Wash100 winner, said that AFS will leverage its experience in digital innovation, workforce transformation and continuous process improvement to increase the Air Force's overall mission readiness.
AFS provides innovative solutions to clients at defense, intelligence, public safety, civilian and military health organizations. The subsidiary company has served every cabinet-level department and 30 of the largest federal organizations.
Category: Contract Vehicles
Tags: Accenture Federal Services contract award Contract Vehicles Department of Defense Digital Solutions IDIQ information technology transformation U.S. Air Force