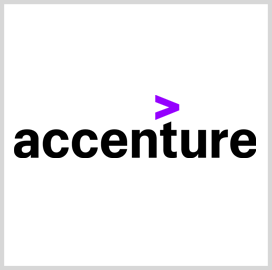 Accenture to Acquire Gekko to Boost French Base
Accenture has announced plans to acquire Gekko, a major Amazon Web Services cloud services company, in a bid to expand its AWS resources in France.
In a press release, Accenture said the acquisition would support enterprise migrations and development on cloud platforms for the benefit of businesses.
The deal is still subject to customary closing conditions and the sway of relevant works councils. Its financial terms will not be disclosed, Accenture said. 
Gekko is an AWS provider of consulting, integration and managed services. Since its inception in 2015, it has reportedly helped more than 80 clients, including major French companies.
Accenture said it will combine Gekko's expertise in AWS with its own experience with global large-scale cloud initiatives. 
"Aligned with our development strategy, the acquisition of Gekko would be another significant addition because it would give clients more support for public cloud options," said Olivier Girard, Accenture's geographic managing director for France.
He added that Gekko would integrate important cloud, artificial intelligence and DevOps skills that Accenture needs to serve a wider range of clients in Europe.
Gekko CEOs Ronald Esnis and Julien Favre said the acquisition is an opportunity to grow the company and extend its services to even more customers. 
They said that with the combination, the companies "we would be better positioned to lead the industry in cloud services in France."
Accenture is a multinational services company headquartered in Dublin, Ireland. It specializes in strategy, consulting, digital, technology and operations. 
Category: Partnerships and Executive Moves
Tags: Accenture Amazon Web Services cloud Gekko Julien Favre Olivier Girard Partnerships and Executive Moves Roland Esnis