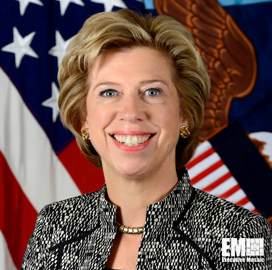 Ellen Lord
Undersecretary
Department of Defense
Acquisition Enterprise Operations to Remain Post COVID-19, DoD Official Assures
The Department of Defense has established an acquisition enterprise to assist government agencies in procuring vital medical supplies at the height of the coronavirus pandemic.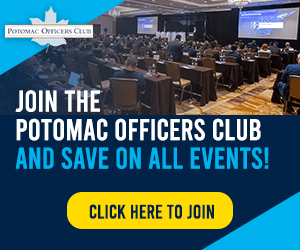 But the agency's COVID-19 Joint Acquisition Task Force is not expected to stay in place for long, according to Ellen M. Lord, undersecretary of defense for acquisition and sustainment, DoD said Friday. 
Lord, a past Potomac Official Club event speaker and a 2020 Wash100 winner, added that even if JATF would cease to operate in the near future, the functions that the task force provides will continue even after the COVID-19 crisis eases. 
In a Pentagon press briefing on Aug. 20, she said that the agency is busy with moving the existing JATF functions into an enduring policy and oversight office within the current Joint Rapid Acquisition Cell. The transition will help the department to provide future acquisition requirements of the other federal agencies. 
Lord said that the move would support not only another pandemic but other types of calamities as well. "What we are doing is we are taking all of our learnings from what we have done with the JATF and we are reducing that to a playbook that can respond to any type of federal emergency where acquisition and sustainment support is needed," she said. 
She said that the task force's functions will be incorporated into JRAC, which was developed to support combatant command and warfighters on land to obtain immediately the materials needed. 
Since the virus epidemic, DOD has been coordinating with other federal partners, including Health and Human Services and the Federal Emergency Management Agency, to support the U.S. industrial base and meet the demand for medical supplies. 
"Through assisted acquisition, DOD continues to support HHS efforts to lead the interagency in replenishment of the strategic national stockpile and the distribution of supplies to states, territories and nursing homes to respond to the coronavirus outbreak," Lord said.
Category: Speaker News
Tags: acquisition agency COVID-19 Joint Acquisition Task Force Defense.gov Department of Defense Ellen Lord Federal Emergency Management Agency Health and Human Services JATF Joint Rapid Acquisition Cell Speaker News