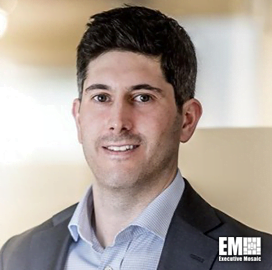 Adam Harrison
Vice President
PAE
Adam Harrison, VP for Strategy and Corporate Development at PAE
As PAE's vice president of strategy and corporate development, Adam Harrison brings into the role his expertise on organic and inorganic growth to support the organization's current and new plans of expansions and acquisitions.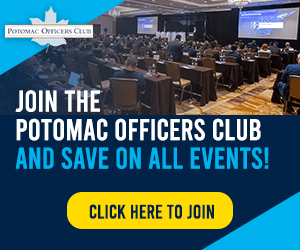 He has over 10 years of experience in corporate strategy, market research and mergers and acquisitions for the government services industry, according to his LinkedIn profile. 
Harrison's background covers the industry marketplace, including IT, cybersecurity and health, infrastructure management, logistics, training, C4ISR, aviation and systems engineering.
During his tenure, the company landed a spot on the 10-year, $835M Air Force Rotary Wing Maintenance Contract Consolidation indefinite-delivery/indefinite-quantity contract vehicle. 
Under the IDIQ agreement, the contractor was awarded an initial five-year task order worth $84.3M to help provide helicopter maintenance for training missions facilitated by the Air Education and Training Command at Kirtland Air Force Base in Albuquerque, New Mexico.
In May, the service awarded the company a potential $158M contract to manage aircraft and equipment maintenance in support of the 96th Test Wing missions at Eglin Air Force Base, Florida. 
The contract includes a one-year base performance period, six one-year options and a potential six-month extension. The organization is tasked to provide the personnel, equipment, logistics and technical support needed to repair, maintain and modify F-15 and F-16 fighter jets, among other aircraft.
Before joining the company in January 2020, Harrison spent almost eight years at Renaissance Strategic Advisors, serving in various positions of increasing responsibility. His most recent role was principal, leading teams on over 100 strategic engagements for aerospace, defense and government services clients. He was also responsible for the due diligence assignments across various government services M&A transactions valued up to $10B.
Previously, he worked for Lockheed Martin for five years as a leadership development program participant, in charge of program management, strategy, corporate planning, pricing and capture management.
Harrison earned his bachelor's degree in finance from the Pennsylvania State University and his master's degree in business administration from the Robert H. Smith School of Business at the University of Maryland.
Category: Executive Profiles
Tags: Adam Harrison aviation and systems engineering C4ISR cyber infrastructure management Executive Profiles information technology LinkedIn logistics PAE strategy training