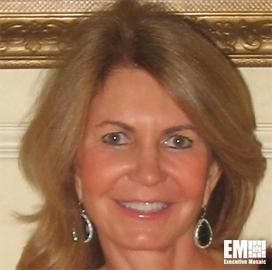 Audrey McNiff
Board Director
Aerojet Rocketdyne
Aerojet Rocketdyne Appoints Audrey McNiff to Board of Directors
Aerojet Rocketdyne Holdings has announced the appointment of Audrey McNiff, a seasoned financial leader, into the company's board of directors.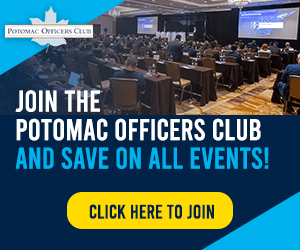 McNiff most recently served as a partner at Goldman Sachs, where she served as the global head of foreign exchange sales and derivatives in the organization's securities division, Aerojet Rocketdyne said. 
"We are pleased to add Audrey McNiff to the Aerojet Rocketdyne Board of Directors. Her broad financial expertise and strong leadership will play an instrumental role in the company's governance and strategy," said Warren Lichtenstein, executive chairman of the board. 
McNiff boasts more than 30 years of leadership in the financial sector. She is credited with co-founding the Women's Network within Goldman Sachs' fixed income division. 
At Goldman Sachs, she also managed a global team that covered New York, London and Tokyo, building relationships with major hedge fund managers and sovereign wealth funds.
McNiff currently also serves on the boards of the Fidelity Charitable Gift Fund, the John A. Hartford Foundation and the Ann Romney Center for Neurological Diseases at the Birmingham and Women's Hospital.
She previously served as the Mount Holyoke College Investment Committee Chair, overseeing $700M worth of endowments. McNiff was also the Lawrence Academy Investment Committee Chair. 
In 2007, McNiff was recognized as the Stern Women in Business 2007 Woman of the Year. 
"My leadership team and I are honored to have Audrey McNiff join our board of directors. Her global experience and deep knowledge of the financial sector will be an invaluable asset to our company moving forward," said Eileen Drake, Aerojet Rocketdyne's CEO and president. 
McNiff earned a bachelor's degree in economics from Mount Holyoke College and a master's degree in business administration from New York University's Leonard N. Stern School of Business.
Category: Partnerships and Executive Moves
Tags: Aerojet Rocketdyne Ann Romney Center for Neurological Diseases Audrey McNiff board of directors Eileen Drake Fidelity Charitable Gift Fund finance Goldman Sachs Leonard N. Stern School of Business Mount Holyoke College. John A. Hartford Foundation New York University Partnerships and Executive Moves Stern Women in Business Warren Lichtenstein Women's Network