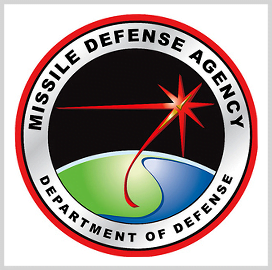 Missile Defense Agency
Aerojet Rocketdyne, Boeing, General Atomics Form Partnership for Missile Defense Interceptor
Aerojet Rocketdyne, Boeing, General Atomics have formed a partnership to bid to build the Missile Defense Agency's next generation interceptor. 
The MDA decided in 2019 to cancel plans of redesigning the kill vehicle component of its ground-based interceptors that are included in the ground-based midcourse defense system, Defense News said Thursday.
The GMD network is meant to safeguard the U.S. against possible intercontinental ballistic missile attacks from adversaries, including North Korea and Iran. 
Aerospace company Boeing has years of experience with the GMD system installed at Fort Greely in Alaska and at Vandenberg Air Force Base in California. The company currently has a development and sustainment contract with the agency. 
The said contract will expire in 2023. MDA is considering not renewing the agreement and is holding a competition among industry players instead to design the latest interceptor for the system.
Norm Tew, vice president for missile and weapon systems at Boeing, said the company's decades of experience in missile and weapon systems will allow the organization to provide technology that enhances homeland missile defense.
Scott Forney, GA-EMS president, said the NGI requires a new way of thinking supported by an ability to deliver solutions. 
"We are excited to partner with Boeing to deliver the disruptive technologies needed to help MDA rapidly deploy an interceptor system that bolsters the nation's missile defense network and ensures that the U.S., our allies and partner nations maintain military overmatch against ever-evolving threats from adversaries," he said. 
Aerojet Rocketdyne will provide the propulsion system. "As the country's premier hit-to-kill propulsion provider, we're able to deliver low-cost, high-performance systems by leveraging our skilled workforce and strategic investments in innovative technology and materials," said Eileen Drake, Aerojet Rocketdyne CEO. 
The agency requested $664.1 million in the fiscal year 2021 for the NGI program as part of a $4.9 billion five-year budget plan.
Category: Partnerships and Executive Moves
Tags: Aerojet Rocketdyne Boeing Defense News Eileen Drake General Atomics Electromagnetic Syste Ground-Based Midcourse Defense Missile Defense Agency Next Generation Interceptor Norm Tew Partnerships and Executive Moves Scott Forney