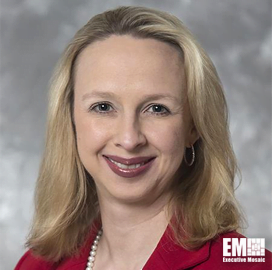 Amy Gowder
Aerojet Rocketdyne Names Amy Gowder as Chief Operating Officer
Aerospace and defense company Aerojet Rocketdyne has announced that high technology management veteran Amy Gowder has joined the company as its new chief operating officer.
She is now responsible for leading the company's engineering, information technology, operations, supply chain and material management, scheduling and material planning, Aerojet announced Monday.
"I am delighted that Amy will join Aerojet Rocketdyne as our new chief operating officer. She is a proven leader with broad experience across our industry," said Aerojet President Eileen Drake.
Gowder reports directly to Drake and serves as an officer of Aerojet's parent company, Aerojet Rocketdyne Holdings.
Aerojet said Mark Tucker, the previous COO, will continue to work with Gowder on enterprise-wide initiatives to facilitate a smooth transition.
In her new role, Gowder now leads the Aerojet's Centers of Excellence with a focus on delivering greater value to customers and shareholders.
She most recently served as the vice president and a general manager at Lockheed Martin, where she oversaw profit and loss for the simulation, training and logistics business lines.
Her other roles in Lockheed include VP of supply chain management, president and GM of commercial engine solutions, director of affordability and director of performance excellence. 
Gowder also boasts a seven-year career as a manager in Accenture, with a focus in the high technology industry and implementing projects and new businesses.
She earned a master's degree in business administration from the Massachusetts Institute of Technology's Sloan School of Management and a bachelor's degree in biomedical engineering from Arizona State University.
Category: Partnerships and Executive Moves
Tags: Accenture Aerojet Rocketdyne aerospace Amy Gowder Arizona State University Chief Operating Officer defense Eileen Drake Lockheed Martin Mark Tucker MIT Partnerships and Executive Moves