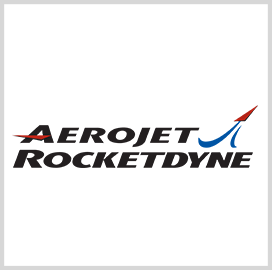 Aerojet Rocketdyne Secures $1.79B Order From NASA for 18 Additional RS-25 Engines
Aerojet Rocketdyne has received a $1.79B contract modification from NASA to produce 18 additional RS-25 engines in support of the agency's Artemis Program, an ongoing crewed spaceflight program aimed at landing the first woman and next man on the moon by 2024.  
The RS-25 engines are being used to power the Artemis Program's Space Launch System rocket, with 16 existing engines already having undergone upgrades and tests in preparation for the first four SLS missions. 
As it stands, six new expendable RS-25 engines are under production and scheduled for delivery by 2023, all of which are expected to cut future production costs by over 30 percent compared to previous engines that were used on NASA's Space Shuttle Program, Aerojet Rocketdyne said.
For the construction of the additional RS-25 engines, the aerospace company intends to follow the same blueprint used in the initial SLS engine production, which involves leveraging supply chain optimization and adopting modern manufacturing techniques like additive manufacturing. 
Based on NASA's timeline, the first four RS-25 engines for the Artemis I SLS flight are all scheduled for launch in the latter part of 2020. The engines have already been integrated with the SLS core stage, which is still undergoing green run testing at NASA's Stennis Space Center. 
Aerojet Rocketdyne has already built the second set of four engines for Artemis II, however, they have yet to be integrated into a separate core stage, since the rocket stage is still being built at NASA's Michoud Assembly Facility in New Orleans.
Category: Contract Vehicles
Tags: Aerojet Rocketdyne Artemis I SLS Artemis Program contract award Contract Vehicles deep space exploration Eileen Drake NASA RS-25 engine Space Launch System