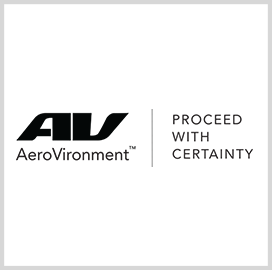 AeroVironment Announces Availability of Quantix Recon
AeroVironment has launched its new unmanned aircraft system solution known as the Quantix Recon, a fully-automated reconnaissance aircraft that features a hybrid vertical take-off and landing design.
With an aerial surveillance scope of up to 0.6 square miles or 12.4 mi per 45-minute single battery flight, Quantix Recon provides ground forces on-demand actionable intelligence through high resolution, georeferenced terrain, vegetation and infrastructure imagery. The new drone also comes with three automated reconnaissance mode options, namely, line, area and waypoint targeted data capture, AeroVironment said.
In terms of resolution, the drone uses dual 18 MP cameras to capture both high-resolution true color and multispectral georeferenced imagery. It is supplemented by an operating tablet that allows users to immediately view collected geospatial imagery without the need to connect to the internet or additional devices and software. The tablet also comes with a Quick-Look HD app feature to enable users to pinch and zoom navigation down to centimeter-level ground sampling distance.
Additionally, Quantix Recon has a radiofrequency silent mode for stealth missions, which allows the drone to operate without relying on radio signals. Rick Pedigo, vice president of sales and business development for AeroVironment, added that Quantix Recon also offers immunity against radiofrequency jammers, in addition to its hard-to-detect feature.
Overall, the encapsulates the VTOL advantages of a multirotor drone and the speed and efficiency of a fixed-wing unmanned aircraft in a single form factor. Its five optional flight altitudes, ranging from 150 feet to 800 feet, provides users the liberty to tailor their aerial reconnaissance needs.
All of the drone's collected aerial imagery data can be integrated into a wide range of available geographic information system analytical tools for further analysis.
Category: Future Trends
Tags: actionable intelligence AeroVironment Future Trends geographic information system Quantix Recon Rick Pedigo UAS unmanned aircraft system unmanned system vertical take-off and landing VTOL