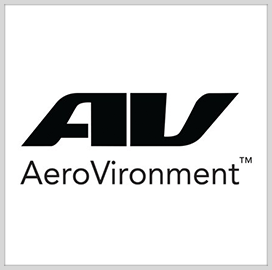 AeroVironment
AeroVironment, Robotic Skies Partner for UAS Maintenance Support
AeroVironment has partnered with drone maintenance company Robotic Skies to offer field inspection and repair services for AeroVironment customers in the unmanned aircraft systems market. 
The team-up is meant to provide local maintenance services to UAS fleet operators. Robotic Skies, with its drone platform and conventional aviation maintenance experience, offers its services through a network of more than 200 repair stations in 43 countries. 
Rick Pedigo, AeroVironment vice president for sales and business development, said the partnership will allow the company's customers to avail of Robotic Skies' various certified and independently operated service centers. 
"Our customers rely on AeroVironment's market-leading unmanned aircraft systems to perform critical missions, making timely field maintenance and local support essential," he said. 
Brad Hayden, Robotic Skies founder and CEO, said the company looks forward to working with AeroVironment. He added that the Vapor helicopter UAS can fly beyond visual line of sight. For users flying under an FAA Part 107 line of sight waiver, there are certain requirements to comply with the manufacturer's instructions and recommendations. 
"With Robotic Skies, AeroVironment customers can get the benefit of high-quality, OEM-certified maintenance and the peace of mind knowing they can meet any maintenance-related waiver requirements," he said. 
The Vapor is an electric-powered UAS that provides one hour of cruise endurance and a maximum of 10 pounds of payload capacity. The drone's modular payload bay gives access to various integrated sensors and third-party payloads. 
Headquartered in Simi Valley, California, AeroVironment offers technologies that focus on robotics, sensors, software analytics and connectivity.  The 50-year-old company builds UAS in the markets for tactical missile systems, high-altitude pseudo-satellites and commercial information systems for defense, government and commercial customers.
Established in 2014, Robotic Skies is a global network of maintenance service centers for UAS fleets. The company received in 2018 an investment from aerospace company Boeing for its network expansion efforts.
Category: Partnerships and Executive Moves
Tags: AeroVironment Brad Hayden FAA Part 107 partnership Partnerships and Executive Moves Rick Pedigo Robotic Skies UAS maintenance unmanned aircraft system VAPOR helicopter unmanned aircraft system