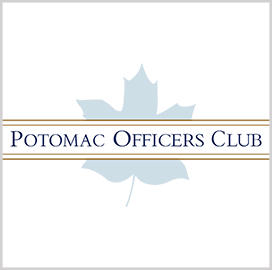 Air Force
AFMC to Hold Digital Campaign Industry Day July 30
The Air Force Material Command will hold a digital campaign virtual industry exchange day on July 30 to gather input and feedback on the command's newly launched priority efforts.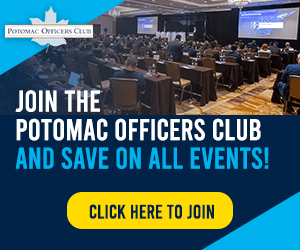 AFMC's event will brief academia and industry on the command's overall digital campaign strategy to prepare them on how the service will conduct business in the future, the Air Force announced.
"We need to streamline the design, development, acquisition and testing to get technology to our warfighters faster. This is critical to our support of the National Defense Strategy and what our Air Force needs to be effective now and in the future," said AFMC Commander Gen. Arnold Bunch, a past Potomac Officers Club event speaker. 
The event will begin at 1 p.m. and will be live-streamed on the Microsoft Teams Commercial Virtual Remote platform. 
Maj. Gen. William Cooley, the AFMC's digital campaign lead, will address the command's overall effort in support of the drive towards a digital Air Force for the future. 
"Our goal is to share data seamlessly between the lab bench, test and the contractor with a continuous feedback loop. Working with our partners and developing the right workforce to make this happen are critical to this initiative," said Bunch, who will provide opening remarks.
Other speakers will address each of the command's lines of effort, with an opportunity for participants to ask questions and provide feedback throughout the event. 
Industry day co-coordinator Mark Kassan stressed the importance of collaborating with academic and industry partners in the overall success of AFMC's overall campaign effort.  
Individuals interested in participating in the event may register on the event page on the SAM.gov website no later than July 28.
Category: Speaker News
Tags: AFMC Air Force Materiel Command Arnold Bunch Digital Campaign Virtual Industry Exchange Day Speaker News U.S. Air Force William Cooley