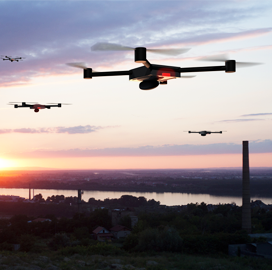 C-UAS showcase
AFRL Demonstrates Microwave-Powered Defense System Against Drone Swarms
The Air Force Research Laboratory recently demonstrated the Tactical High-power Operational Responder, a counter-drone swarm technology that uses microwaves to shoot down targets.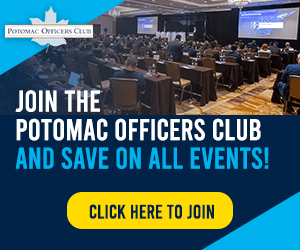 According to the AFRL, the THOR showcase on April 5 was the first time that the solution was tested against actual drones. Adrian Lucero, THOR program manager at the AFRL Directed Energy Directorate, shared that the system was able to shoot down targets using non-kinetic high-power microwaves that were deployed using a wide beam.
The AFRL said THOR generates HPM pulses and discharges the energy to disable drones, Nextgov reported.
The lab also shared that THOR can be stored in a 20-foot container and can be moved to different locations using a C-130 aircraft. It can be set up in hours and features an interface designed for operators with minimal training.
The U.S. military has been investing in counter-drone solutions in recent months.
In January, the U.S. Army awarded Epirus a $66 million contract to build Leonidas counter-drone and counter-electronics high-power microwave kit prototypes. In November, the Department of Defense's Joint Counter-Small Unmanned Aircraft Systems Office recommended that D-Fend Solution's EnforceAir solution be used as part of Science Applications International Corp.'s Valkyrie command and control system.
Category: Future Trends
Tags: Adrian Lucero Air Force Research Laboratory counter-drone swarm technology Future Trends microwave technology Nextgov Tactical High Power Operational Responder