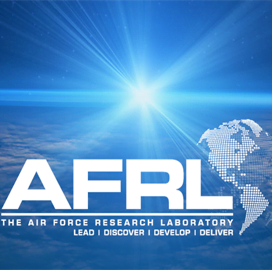 Space Vehicles
Directorate
AFRL Engineers Nominated for Arthur S. Flemming Awards
Maj. Gen. Heather Pringle, commander of the Air Force Research Laboratory, has announced the U.S. Air Force nominees for the 74th Annual Arthur S. Flemming Award. Pringle, who will speak at the Potomac Officers Club's 9th Annual Defense Research and Development Summit on March 23, congratulated AFRL Space Vehicles Directorate engineers Andrew Metcalf and Preston Webster for their nomination for the award.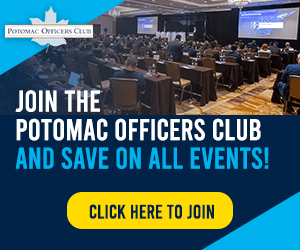 The recognition is given to federal employees who have made significant contributions to the government under three categories, namely basic science; applied science, engineering and mathematics; and managerial or legal achievement, the AFRL said.
Metcalf, the AFRL space mission area lead in the Office of the Deputy Technology Executive Officer for Space Science and Technology, was nominated under the applied science, engineering and mathematics category. He currently manages a $2.3 billion space technology portfolio, including five space flight experiments and three ground demonstrations, and oversees the work of five other space mission area leads responsible for increasing customer engagement and raising the national space community's awareness of AFRL programs.
Metcalf, a U.S. Space Force member, said the technologies being developed at the laboratory are meant to support nuclear deterrence and enhance communications and GPS capabilities.
Metcalf says on his LinkedIn profile that he joined the AFRL in 2018 as a research scientist for the Strategic Atomic Navigation Devices and Systems program. Afterward, he served the laboratory in various capacities, including as deputy manager for the Quantum Sensing and Timing program and as a mission lead for communications and positioning, navigation and timing.
Webster, meanwhile, was nominated in the basic science category for leading the development of satellite sensors that can withstand the harsh space radiation environment. According to Webster, high-performance sensors that are manufacturable and radiation-tolerant should be prioritized to support next-generation satellites designed to enable faster data delivery to U.S. armed forces.
The AFRL engineer is a principal investigator of the laboratory's Advanced Electro-Optical Space Sensors group. His research on molecular beam epitaxy science, optoelectronic design optimization, radiation effects and topologically enabled devices led to the publication of 13 articles in refereed journals.
If Metcalf and Webster make it to the final stage of the competition, they would receive recognition at the Flemming Award ceremony to be held in June at the George Washington University Trachtenberg School of Public Policy and Public Administration in Washington D.C.
Category: Speaker News
Tags: 74th Annual Arthur S. Flemming Award AFRL Andrew Metcalf Heather Pringle Preston Webster Speaker News US Air Force