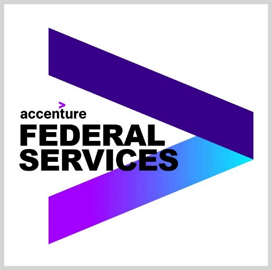 AFS
AFS Brings Enterprise Edge to Airmen at Six Installations
The Air Force has partnered with Accenture Federal Services to provide airmen with access to enterprise edge-computing capabilities for data in commercial cloud environments. 
AFS worked with the service's enterprise information technology-as-a-service team, housed at Hanscom Air Force Base, to direct internet traffic from Amazon Web Services and Azure Impact Level 5 cloud environments through the Defense Information Systems Agency's Boundary Cloud Access Point and onto base networks. 
"We worked closely with our vendor partner to implement this cutting edge technology by optimizing a hybrid cloud environment for users across our risk reduction effort bases. Our team has great passion for the future of the Air Force and we are inspired to work on such a unique acquisition," said 2nd Lt. Blake Nunes, program manager of compute and store.
The six bases are Buckley Air Force Base, Colorado; Offutt Air Force Base, Nebraska; Joint Base Elmendorf-Richardson, Alaska; Hurlbut Field, Florida; Cannon Air Force Base, New Mexico; and Maxwell Air Force Base/Gunter Annex, Alabama. 
The ultimate goal of the EITaaS rework, according to the Air Force, is to enable joint, all-domain operations through a modern and secure digital infrastructure. 
With AFS' help, airmen can now process data at their sources instead of the cloud, resulting in more optimized cloud migration, reduced latency and better overall user experience. 
Arthur Hatcher Jr., associate deputy chief information officer in the Office of the Secretary of the Air Force, said the EITaaS effort is focused on enhanced the whole service's mission readiness. 
"With base level applications, data, and infrastructure all being connected and managed 'as a service,' our Airmen are better able to complete their mission," Hatcher said. 
The Air Force is currently working to establish a new EITaaS Enterprise Security Operations Center, among other goals, to make IT operations more scalable and affordable. 
Category: Future Trends
Tags: Accenture Federal Services Air Force airmen Amazon Web Services Arthur Hatcher Jr. Azure Impact Level 5 Blake Nunes cloud migration EITaaS Enterprise-IT-as-Service Future Trends Hanscom Air Force Base IT Modernization