AFS
AFS Wins $90M Cloud Infrastructure Contract From Air Force
Accenture Federal Services has won an $89.5M contract to create a new cloud-based common infrastructure for the Air Force's enterprise resource planning systems.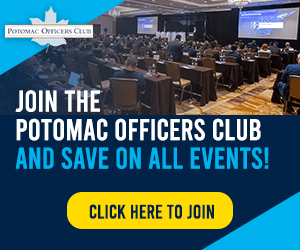 Under the terms of the five-year deal, AFS will manage the Air Force's information technology infrastructure and help the service establish a new cloud-based platform for its ERP functions, including those for financial management, human resources, payroll and logistics. 
"We are excited to work with the Air Force to deliver new capabilities in the cloud, positioning the Air Force for future adoption of artificial intelligence and other advanced technologies," said Vince Vlasho, AFS' defense sector portfolio lead and a Potomac Officers Club member.
According to him, AFS will leverage its experience in migrating ERP systems to the cloud the provide greater value to the Air Force. 
AFS said its goal is to help enhance the flexibility of the Air Force's ERP systems, minimize redundant infrastructure and commodity services and bolster the overall security of the service's IT environment. 
The company has previously worked on complex ERP systems integration projects such as the Air Force's Defense Enterprise Accounting and Management System and its new personnel payroll system.
Susan Lawrence, deputy director of AFS' defense portfolio, said the deal proves the company's commitment to helping the Air Force modernize its business practices and to supporting service members and their families.
"We're honored to help the Air Force incorporate innovative solutions and more efficient systems which improves their ability to focus on the mission," said Lawrence, a POC member and a 2016 Wash100 awardee.
Based in Arlington, Virginia, AFS is a wholly owned subsidiary of Accenture that supports clients from defense, intelligence, public safety, civilian and military health organizations. 
Category: Member News
Tags: Accenture Federal Services AFS cloud contract vehicle DEAMS defense portfolio Enterprise Resource Planning ERP Member News personnel payroll system POC member Susan Lawrence U.S. Air Force Vince Vlasho