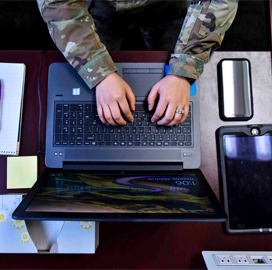 Secure telework
Agencies Should Emulate DOD's Telework Arrangement, IT Experts Say
Federal agencies should aspire to emulate the Department of Defense's model for facilitating telework during the coronavirus pandemic, according to information technology experts.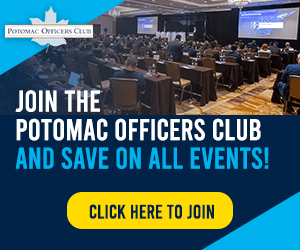 Jeanette Manfra, Google Cloud's director of government security and compliance, said telework arrangements require employees to have access to a zero-trust cloud computing architecture, DOD reported.
"Security compliance acts as blocker sometimes. You have to have a zero-trust mindset and move beyond the idea that a perimeter is going to keep you safe," Manfra said.
She also highlighted the importance of both security compliance and mission outcomes, two elements that she said often clash in digital communications. Achieving good mission outcomes requires speed, productivity and agility, she added.
Manfra said the solution is to involve security experts early in the software development cycle so they can understand each others' expectations.
Manfra served in the Army as a communications specialist and a military intelligence officer. She also held top IT positions in DOD and the Department of Homeland Security. 
Peter Ranks, the Pentagon's chief information officer for information enterprise, stressed that adopting a zero-trust mentality is key for cloud computing as it entails awareness of the possibility of getting hacked.
Zero-trust is a security concept that involves organizations not automatically trusting anything inside or outside their perimeters.  
Ranks and Manfra both said that a well-trained workforce is essential for ensuring the security of cloud operations. While not every employee needs to specialize in the area, they should all at least understand the fundamentals, Ranks and Manfra added.
The speakers made their remarks during the online Defense One Tech Summit, where they discussed a range of IT issues.
Category: Popular Voices
Tags: artificial intelligence cloud computing Defense.gov Department of Defense Google Cloud Jeanette Manfra Peter Ranks Popular Voices zero trust