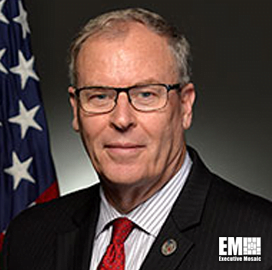 Robert Work
Vice Chairman
NSCAI
AI Commission Proposes Digital Academy, Reserve Corps to Address 'Brain Drain'
The National Security Commission on Artificial Intelligence has appealed to Congress and the White House to create a Digital Service Academy that would train a new talent pool and develop a reserve corps in artificial intelligence. 
The commission proposes that Congress approve the initial two-year $40M budget to establish the academy as a self-governing federal agency, the Federal News Network reported Wednesday. 
The council has cautioned legislators to keep away from budget cuts in R&D and other endeavors related to AI and emerging technologies to avoid the "brain drain" of IT skills in the government. 
Under the proposal, USDSA students are mandated to serve as interns at major public agencies and commercial technology companies. After graduating, they are required to serve for five years in federal organizations. 
In addition to AI, possible fields of specialization that the academy would offer include data science, robotics, electrical science and software engineering, cybersecurity, molecular and computational biology, and mathematics. 
The committee also said graduates would be classified as GS-7 federal employees during the job hiring process. 
NSCAI vice chairman Robert Work, a two-time Wash100 winner and a past Potomac Officers Club event speaker, said the measures to launch the academy and the reserve corps would make significant contributions to enhancing the digital skills and literacy within the federal government.  
Work, a former deputy secretary of the Department of Defense, noted that the reserve corps is patterned after the National Guard, where candidates are trained and offered scholarships, giving them opportunities to join established technology companies.
"But for 38 days a year, two days a month and 14 days during the summer, they would come in and help either a cabinet agency or a military department to pursue AI applications and to try to figure out how AI technology can help them perform their duties better," he added.
Category: Speaker News
Tags: AI talent artificial intelligence Department of Defense Digital Service Academy Federal News Network National Security Commission on Artificial Intelligence Robert Work Speaker News