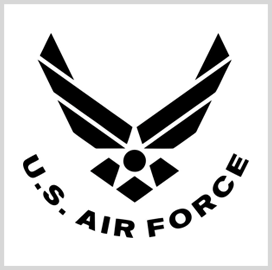 US Air Force
Air Combat Command AMIC Now Covers Both Cyber, ISR Contracts
The Air Force has widened the contracting mission of the Air Combat Command Acquisition Management Integration Center to cover both cyber- and intelligence, surveillance, reconnaissance-related contracts. 
The adjustment was made following the Air Force's decision to realign the 688th Cyberspace Wing's cyber contracting mission with the AMIC, which was originally established to handle ISR contracts only.
According to AMIC director Timothy Applegate, the center's direct engagement with businesses through industry days and the access it provides to small business offices help the Numbered Air Force stay on top of technological developments, DefenseNews reported Thursday. 
As stated in a July 31 news release, the realignment was aimed at fusing cyber and ISR activities to create a one stop shop under a unified director.
Specifically, the move facilitates the maturation of the 16th Air Force, a new information warfare command that places cyber, electronic warfare, ISR, information operations and weather capabilities under the leadership of the unit's commander, Lt. Gen. Timothy Haugh.
According to an article published by C4ISRNET, the new organization was established to serve air components and combatant commanders worldwide that serve intelligence functions. It was also designated as the Air Force component to the U.S. Cyber Command and the National Security Agency.
The 16th Air Force was created in October last year as part of the service's yearslong reorganization of cyber and information warfare activities. Prior to creating the unit, the Air Force enhanced the duties of the deputy chief of staff for ISR to include cyber effects operations.
Category: Popular Voices
Tags: 16th Air Force cyber DefenseNews information warfare ISR Popular Voices Timothy Applegate Timothy Haugh U.S. Air Force