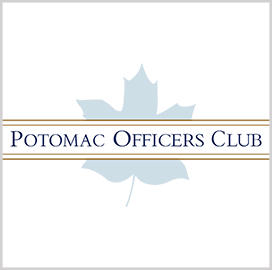 Air Force
Air Force Announces 18 New Contractors for ABMS
The Air Force has announced the 18 companies that have received the second wave of contracts for the Advanced Battle Management System, all of which amount to a maximum value of $950M.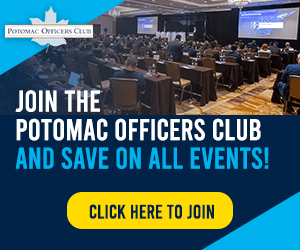 The second batch of AMBS contractors includes Accenture Federal Services, Ball Aerospace & Technologies, Black River Systems, Booz Allen Hamilton, CAE USA Mission Solutions, Cubic, Global Air Logistics and Training, Leidos, Mercury Defense Systems, Metron, NetScout Systems and Octo Consulting Group.
While the Air Force is committed to spending about $3.3B for the ABMS over the next five years, the said contractors may not receive the full $950M funding as the second batch of ABMS contracts is merely meant to establish which companies are capable of fulfilling future ABMS solicitations, C4ISRNET reported. 
To determine their capability to support ABMS, the 18 contractors will receive indefinite-delivery/indefinite-quantity contracts with an initial value of $1K. The funding is intended to allow the companies to prepare a more comprehensive presentation as the Air Force defines its requirements for ABMS product lines, including applications for fusing and sharing data, a cloud-network and apertures and devices for classified data operations.
According to Air Force spokesman Capt. Clay Lancaster, the companies will be given the opportunity to present their offerings in follow-up technical discussions, which will be followed by a series of focused solicitations and the awarding of task orders in support of technology development. 
The resulting technologies will then be integrated into ABMS product lines and year-round on-ramp exercises. The second ABMS on-ramp exercise, which will be participated by the Space, Northern and Strategic commands, is scheduled for late August and will simulate attacks against U.S. space assets. Meanwhile, the Indo-Pacific and Space commands are slated to partake in the third ABMS on-ramp exercise in September. 
Speaking about the ABMS acquisition strategy, Air Force acquisition czar Will Roper, a 2020 Wash100 winner, said the service is focused on adopting best practices from the private sector to deploy warfighter capabilities that are years ahead of traditional approaches. 
Category: Contract Vehicles
Tags: Advanced Battle Management System C4ISRNET Clay Lancaster contract award Contract Vehicles IDIQ internet of things JADC2 Joint All-Domain Command and Control U.S. Air Force Will Roper