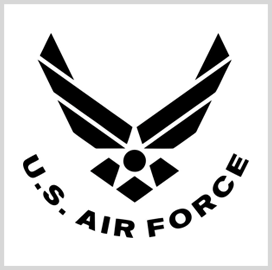 Air Force Announces $950M Investment for JADC2 Development
The Air Force has announced its intent to award indefinite-delivery/indefinite-quantity contracts amounting to $950M over the next five years to actualize the Joint All Domain Command and Control concept. 
The 28 contractors vying for task orders under the IDIQ contracts will be tasked with leveraging open-system designs, modern software and algorithm developments to help mature and expand JADC2-related capabilities across platforms and domains.   
Air Force leaders are looking to inject non-traditional DoD contractors into the effort, particularly in the service's Advanced Battle Management System, a core data component of the multi-service JADC2 concept, C4ISRNET reported. 
Will Roper, assistant secretary of the Air Force for acquisition, technology and logistics, is especially keen on welcoming commercial firms specializing in data analytics, machine learning and artificial intelligence into the ABMS pool. The acquisition czar told reporters that the aforementioned firms will offer the most critical contributions to the ABMS effort. 
While the Air Force has yet to reveal the services and capabilities available within its contracting pool, multiple vendors have demonstrated technologies that would enable the JADC2 concept. Technology services company Persistent Systems is under contract with the Air Force to sustain and maintain the Wave Relay Tactical Assault Kit program, which provides the service's convoys with situational awareness and multi-domain communications. Silvus Technologies has also expressed commitment to supporting the ABMS with its StreamCaster Mobile Ad hoc Networking radio systems. According to the company's press release, the solution provides a multi-service high-bandwidth, tactical-edge network that ties into the battlefield network component of the ABMS known as meshONE. 
The targeted completion date of the task orders is on May 26, 2025. 
Category: Contract Vehicles
Tags: ABMS Advanced Battle Management System C4ISRNET Contract Vehicles Department of Defense JADC2 Joint All-Domain Command and Control U.S. Air Force