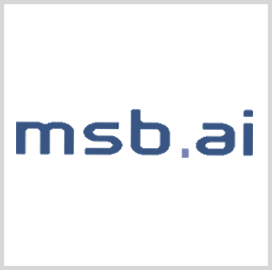 Air Force Awards SBIR Contract to MSBAI for Engineering Simplification Tech
The Air Force has awarded engineering startup MSBAI a Phase 1 research contract to integrate its GURU technology into military applications.
Under the AFWERX Small Business Innovation Research contract, MSBAI shall use its artificial intelligence-powered solution to help operators translate engineering workflows into computational workflows, the company announced.
GURU was created to let engineers more fully utilize computer simulations by simplifying complicated simulation software.
"As an engineer who struggled with these overly complicated simulation software packages myself, I felt the pain that GURU relieves," said Warren Katz, managing director of the Air Force Accelerator Powered by Techstars program. 
He said the award will ultimately accelerate problem-solving in hypersonics, quantum computing, heat transfer, optics, electromagnetics and fluid mechanics, among others. 
MSBAI said the advent of cloud systems bolstered the power of government supercomputers but increased the time needed to set up structural/thermal/fluid/trajectory analysis. 
The company claimed that systems like GURU would allow manufacturers to reap hundred-fold returns on investments and the Department of Defense to save billions of dollars. 
MSBAI is an engineering startup based in Los Angeles, California, whose work revolves around GURU and helping inexperienced customers unlock the uses of high-performance computers.
Category: Future Trends
Tags: artificial intelligence Future Trends GURU technology MSBAI SBIR simulation software Small Business Innovation Research U.S. Air Force Warren Katz