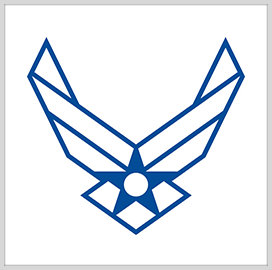 Air Force
Air Force Begins Moving Critical Applications to Zero Trust Environment
Frank Konieczny, chief technology officer of the Air Force, detailed efforts by one of the service's task force to push some mission-critical applications to a zero-trust environment during a recent event hosted by the Scoop News Group.
According to Konieczny, the said task force is examining how many applications can be migrated to a zero-trust environment and away from the current defense-parameter environment, where security measures are aimed at keeping adversaries out of network entry points.
The goal is to move to a protective environment where all users need to be authenticated and authorized before being granted access to the applications, FedScoop reported Tuesday. 
Critical mission applications are being prioritized at the moment, Konieczny said, adding that the move to zero trust is necessary considering uncertainties in the Air Force's future.  
The top Air Force technology official has already come to terms with the fact that airmen and Air Force civilians will be working remotely for the indefinite future. It will take several years before employees get back to the officer, he said. 
The push for tighter security across Air Force networks builds on the Air Combat Command's previous zero trust architecture efforts. Col. James Lotspeich, chief technology officer of the ACC, Directorate of Cyberspace and Information Dominance, said during AFCEA Tidewater's virtual luncheon on July 2, 2020, that the ACC is embracing a new approach that places importance on managing user identity and requiring proof of security and establishing restricted access on a per-session basis.
The Department of Defense is leading the charge in implementing zero trust across the federal government. In particular, the Defense Information Systems Agency plans on releasing a zero-trust reference architecture guide in early 2021 to facilitate the adoption of zero trust.
Category: Popular Voices
Tags: Air Combat Command cybersecurity Defense Information Systems Agency Department of Defense DISA DoD FedScoop Frank Konieczny Popular Voices US Air Force zero trust