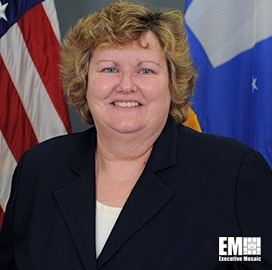 Eileen Vidrine
CDAO
Dept. of the Air Force
Air Force Chief Data Officer Working to Integrate Artificial Intelligence Into Portfolio
Eileen Vidrine, the Department of the Air Force chief data and artificial intelligence officer, said her team has been tasked to take advantage of the power of data for mission success and improved competitiveness. In a recent interview, Vidrine, a past Potomac Officers Club event speaker, said that her team has started to develop strategies to manage data and artificial intelligence across all mission areas in a bid to help the Air Force become AI-ready by 2025 and AI-competitive by 2027, GovCIO Media & Research reported.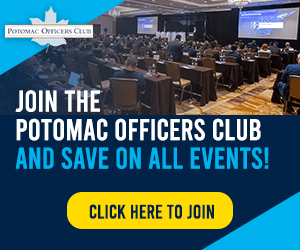 The department's goal to enhance its AI capabilities follows a report by the National Security Commission on AI. The report recommended various strategies to help warfighters reach digital literacy, including common digital infrastructure, education and more agile acquisition and oversight processes.
Vidrine said her team started to integrate AI into their portfolio in January 2022 by setting up an innovation laboratory at Andrews Air Force Base in Maryland for use by any airman or guardian. Her office has completed over 100 use cases, including condition-based maintenance, personnel, and intelligence, surveillance and reconnaissance.
Category: Speaker News
Tags: artificial intelligence Eileen Vidrine GovCIO Media & Research Speaker News US Air Force