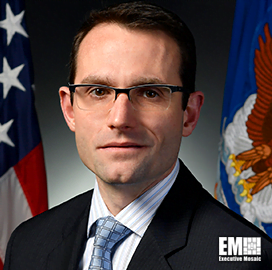 Will Roper
Air Force and Space
Force acquisition chief
Air Force Completes First Flight With AI Co-Pilot
The U.S. Air Force has completed its first military flight with artificial intelligence as a co-pilot onboard a U-2 Dragon Lady aircraft.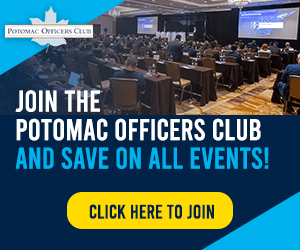 Called ARTUµ, the AI algorithm served as a working aircrew member that flew with the pilot, Air Force Maj. "Vudu" on the reconnaissance plane assigned to the 9th Reconnaissance Wing at Beale Air Force Base, the Air Force said Wednesday. 
Dr. William Roper, assistant secretary for the Air Force acquisition, a past Potomac Officers Club speaker and a 2020 Wash100 winner, said ARTUµ's pioneering flight is the highlight of the service's three-year effort to become a digital force. 
"Putting AI safely in command of a U.S. military system for the first time ushers in a new age of human-machine teaming and algorithmic competition," he said. "Failing to realize AI's full potential will mean ceding decision advantage to our adversaries."
Air Combat Command's U-2 Federal Laboratory researchers developed the algorithm and trained the AI to carry out certain in-flight tasks that are usually assigned to a pilot. 
The Dec. 15 test flight was the product of years of a group effort within the Air Force to use advanced technology to military operations as the service competes with other world powers in the digital age.
While flying, ARTUµ was in charge of sensor employment and tactical navigation as the pilot operated the aircraft and coordinated with the AI on running the sensor. The crew flew a reconnaissance mission during a simulated missile strike. 
The AI's main task was to identify enemy launchers while the pilot went in search of potential rival aircraft using the plane's radar.
Air Force Chief of Staff Gen. Charles Brown Jr. said digital superiority will help fight and win in a future conflict with enemies. 
"AI will play a critical role in achieving that edge, so I'm incredibly proud of what the team accomplished," he said. "We must accelerate change and that only happens when our Airmen push the limits of what we thought was possible."
Category: Speaker News
Tags: artificial intelligence ARTUµ Barbara Barrett Charles Brown Jr. Speaker News U-2 Federal Laboratory US Air Force Will Roper