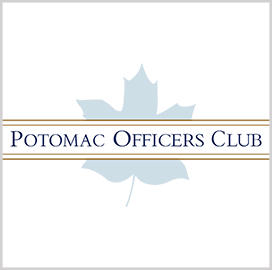 US Air Force
Air Force Demos Coordinated C2 Response During Second ABMS Onramp Exercise
The Air Force has concluded the second Advanced Battle Management System on-ramp exercise at the Andrews Air Force Base in Maryland, Defense One reported.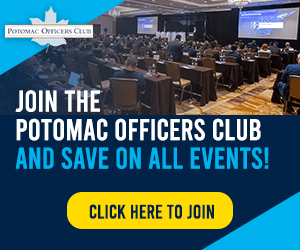 According to a statement released by Will Roper, assistant secretary of the Air Force for acquisition, technology and logistics, the demonstration showcased the ability of different combatant commanders to intercept a simulated cruise missile while coordinating inside a common, cloud-hosted operating picture via tablets.  
Through the test, the U.S. Space Command, Northern Command and Strategic Command were able to evaluate whether different sensors can quickly collect and centrally store data on an incoming cruise missile, apply artificial intelligence or machine learning on it and transmit it to commanders in headquarters and in the field.
Roper, a past Potomac Officers Club event speaker and 2020 Wash100 winner, noted that the exercise marks the first time commanders had the flexibility to direct command and control operations from any location.
The setup allowed commanders to access both classified and unclassified information, which was previously only available in a command center, together on one handheld computer.  
"We put a bunch of devices in their hands and, after they came up, the exact same command and control, the exact same toolset, with the exact same access, all of the power that they had in the command center was now in their hands as a tablet," Roper said.
With the sensor information at hand, commanders used a hypervelocity gun, which launched a missile to take down a Northrop Grumman target drone that played the part of the cruise missile.  
From Roper's perspective, however, the CloudONE system was the most important technology on display during the demonstration. It was central in enabling the kill chain to take effect, the acquisition czar noted, as it stored the data obtained from the sensors and facilitated the transport over 4G and 5G communications.
The demo served as a follow-up to the first on-ramp exercise staged in December last year, which highlighted the data sharing capabilities of the Air Force's fifth-generation F-22 and F-35.
Category: Speaker News
Tags: Adil Karim Advanced Battle Management System artificial intelligence command and control Defense One Hypervelocity gun weapons system machine learning Northern Command simulated cruise missile Speaker News Strategic Command U.S. Air Force U.S. Space Command Will Rope