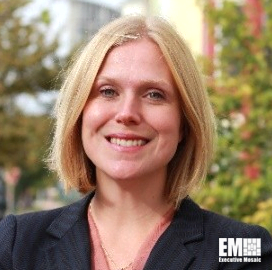 Lauren Knausenberger
Deputy CIO
Air Force
Air Force Deputy CIO to Focus on Cybersecurity, Emerging Technologies
Lauren Knausenberger, the Air Force's new deputy chief information officer, has pledged to focus on modernizing cybersecurity practices and employing new technologies across the service.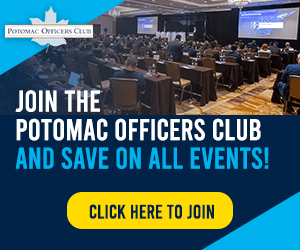 Promoted in August from her previous role as chief transformation officer, Knausenberger sees her new responsibilities only as an extension of her previous ones. As deputy CIO, she is responsible for leading the Air Force's enterprise information technology policy and management office.
"IT is the foundation on which we do everything else," she said during the Billington CyberSecurity Summit.
Specifically, Knausenberger wants to use enterprise information technology platforms to develop artificial intelligence-based systems, host larger usable data sets and deploy an interoperable layer of data that can be read from multiple sensors.
She also announced plans to continue providing greater educational opportunities for airmen by fully launching the Air Force's Digital University technology training program. 
Digital University is an online teaching marketplace developed by Udemy to train airmen on new and in-demand technical and business skills. 
According to Udemy, it will help train service personnel on skills like machine learning, web development, artificial intelligence, leadership and data science.
Knausenberger also highlighted other workforce-related goals such as expanding the use of robotic process automation and increasing access to tools needed for telework.
She said she sees potential in offices like Kessel Run, a software development project, and Platform One, an AI development team.
"I think that is something a lot of folks don't think about in government that could help a lot of people" she added.
Category: Future Trends
Tags: artificial intelligence Billington CyberSecurity Summit cybersecurity data science deputy chief information officer digital university emerging technology FedScoop Future Trends information technology IT Kessel Run Lauren Knausenberger machine learning Platform One U.S. Air Force Udemy web development