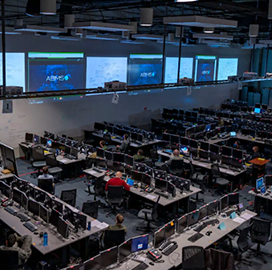 ABMS development
Air Force Develops New Battle Management Model to Help Work on ABMS
A team within Air Force Futures has developed a model meant to represent the future of command and control.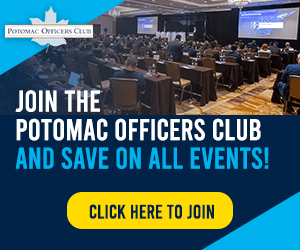 Produced by the Joint All-Domain Command and Control cross-functional team, the model seeks to provide stakeholders working on the Advanced Battle Management System a common concept of what battle management ought to look like, FedScoop reported.
ABMS is the contribution of the U.S. Air Force to the broader JADC2 effort.
Speaking to FedScoop, JADC2 CFT leader and former Potomac Officers Club speaker Brig. Gen. Jeff Valenzia said the shared understanding that the model could provide regarding battle management would yield requirements that could guide industry in proposing technical solutions.
Prior solutions have been found to be predicated on flawed or outdated concepts of battle management.
The model has yet to be adopted, however. The CFT intends to have it evaluated by industry and tested by the U.S. Indo-Pacific Command, whose area of responsibility Valenzia described as America's "pacing theater."
Partners from Canada, the U.K., Germany, Japan and Australia have also expressed interest.
The team will report its findings to the Pentagon in January.
Elsewhere, work on ABMS has continued apace.
In March, the Air Force conducted a field test of the system, where artificial intelligence helped fighter aircraft process data from multiple sources to zero in on a target.
In July, the Air Force awarded Real-Time Innovations a spot on a contract vehicle to help develop ABMS. The contract vehicle had a potential value of $950 million.
Category: Speaker News
Tags: Advanced Battle Management System Air Force FedScoop JADC2 Jeff Valenzia Speaker News