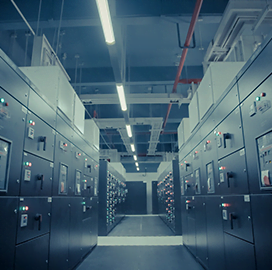 Data management
Air Force Introduces Data Governance Training and Certification Program
The Air and Space Forces Chief Data Office has launched a training and certification program focused on data governance to stay ahead of the rapid growth in data usage.
The training course, which will be offered monthly over three days, covers public sector data governance mission drivers and deliverables, data governance roles and responsibilities, as well as the legal and regulatory environment where public sector officials and service providers operate. 
Eileen Vidrine, Air and Space Forces chief data officer, considers the course introduction as a step in the right direction as she believes that data governance, along with workforce readiness, will contribute to a larger vision for data management, digital technology and the future of artificial intelligence across the military, the Air Force reported Thursday. 
The introduction of the training and certification program comes at a time when data governance is seeing greater importance across organizations. According to the Association for Intelligent Information Management, 70 percent of organizations consider information governance as either important or critical to their business strategy.
For Vidrine, it is possible to excel in efficient, automated governance with the right structures and the best-trained personnel. 
To join the data governance course, aspiring participants would have to qualify for it. Participants who completed the three-day course would have to pass a PSDG test before getting a certification.
The Air and Space Forces Chief Data Office has already conducted its first training session, which was attended by members of the Air National Guard and the Navy, including the Navy's deputy chief data officer.
Category: Future Trends
Tags: certification program data governance data management digital technology Eileen Vidrine Future Trends training course US Air Force