DISA
Air Force Maj. Gen. Robert Skinner Nominated as DISA Director
President Donald Trump has nominated Air Force Maj. Gen. Robert Skinner to serve as the next director of the Defense Information Systems Agency and commander of the Joint Forces Headquarters-Department of Defense Information Network, according to Defense Secretary and 2020 Wash100 winner Mark Esper.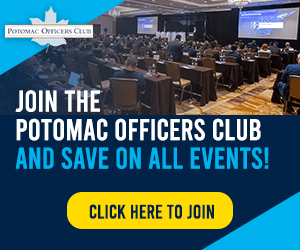 Skinner will be replacing Vice Adm. Nancy Norton, a past Wash100 winner, who was named DISA director back in February 2018.  
According to C4ISRNET, Skinner previously served as the deputy of JFHQ-DoDIN during the early days of its inception as a subordinate element to the U.S. Cyber Command.  
Currently, Skinner is the director of command, control, communications and cyber for the U.S. Indo-Pacific Command, Camp H.M. Smith in Hawaii. In his current position, he manages Indo-Pacific and global C4 resources in support of the headquarters and the forces of four component commands, four sub-unified commands and all joint task forces.
In his career, he had been named as commander of the Twenty-Fourth Air Force, Air Forces Cyber and Joint Force Headquarters-Cyber.  
Skinner is a decorated military official with a Navy Commendation Medal and an Air Force Achievement Medal with oak leaf cluster under his belt. His performance as commander of the Air Forces Cyber during the 2018 midterm elections, in particular, merited him accolades from his colleagues.  
Meanwhile, the Joint Artificial Intelligence Center is also set to welcome a new director. As per JAIC spokesperson Arlo Abrahamson, Marine Corps Maj. Gen. Michael Groen is poised to take over the agency after the retirement of inaugural director and 2020 Wash100 winner Lt. Gen. Jack Shanahan in May.  
Category: Partnerships and Executive Moves
Tags: C4ISRNET Defense Information Systems Agency Department of Defense DISA Jack Shanahan JFHQ-DoDIN Joint Forces Headquarters-Department of Defense Information Network Mark Esper Nancy Norton Partnerships and Executive Moves Robert Skinner Ross Myers U.S. Cyber Command