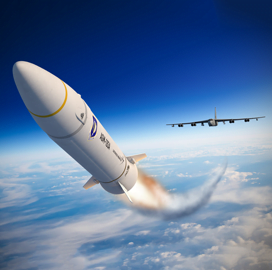 Hypersonic missile
Air Force Not Planning to Procure ARRW Hypersonics Following Recent Failures
The Department of the Air Force does not plan to acquire the Air-launched Rapid Response Weapon hypersonic missile following a spate of development and testing failures.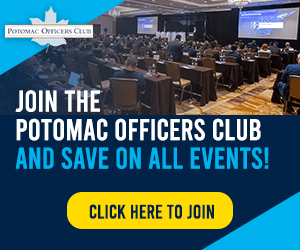 Andrew Hunter, assistant secretary of the Air Force for acquisition, technology and logistics and a 2023 Wash100 winner, told the House Armed Services tactical air and land forces subcommittee that the service would finish the ARRW program's prototyping phase but would not seek a follow-on procurement. However, the Air Force still sought around $150 million in its fiscal year 2024 budget request for ARRW research and development.
Hunter's written statement to the subcommittee comes after Air Force Secretary and 2023 Wash100 winner Frank Kendall told the House Armed Services Committee in a separate hearing that the ARRW program might still survive, Breaking Defense reported Wednesday.
The Air Force performed the second launch test of an ARRW operational prototype on March 13. An assessment of the test led the Air Force to say ARRW "met several of the objectives."
The Air Force said following ARRW's Dec. 9 test that it successfully separated from the B-52 Stratofortress and that the missile reached hypersonic speeds. The March statement did not mention ARRW reaching such milestones.
The Air Force did not explicitly say the March test failed.
The fiscal 2024 request will finish the two remaining ARRW all-up-round tests to gather data for future hypersonics programs.
Category: Future Trends
Tags: Air-launched Rapid Response Weapon Andrew Hunter Breaking Defense Department of the Air Force Frank Kendall Future Trends hypersonic