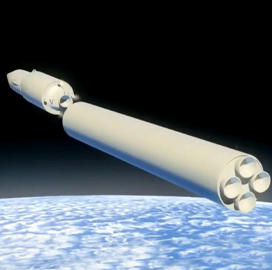 Hypersonic rendition
Air Force Official Announces Rolling Delivery for Hypersonic Weapons
The Air Force Global Strike Command plans to roll out a series of different hypersonic missiles over the next few years to test the weapon's real-world effectiveness, according to an official.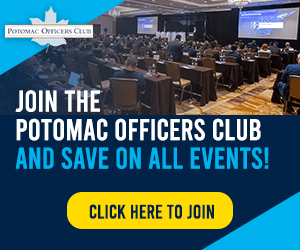 Maj. Gen. Mark Weatherington, commander of the 8th Air Force and the Joint-Global Strike Operations Center, said the Air-Launched Rapid Response Weapon will serve as the series' "early to fight" demonstrator, Breaking Defense reported Monday. 
"Obviously, they're competing systems out there right now and I think everybody's competing for the dollars that might be in this hypersonic capability area. But I think we will see kind of an uneven development," Weatherington said.
The boost-glide-based ARRW missile would serve as the first wave in the roll-out, to be followed by air-breathing missiles like the Air Force Research Laboratory's new scramjet-powered missile concept. 
Compared to hypersonic weapons based on guide vehicles, scramjet-powered cruise missiles are restricted below a certain altitude. 
AFRL is developing the scramjet concept under the Expendable Hypersonic Multi-Mission Air-Breathing Demonstrator Program. 
The Air Force recently posted a request for information explaining the service's interest in enabling a "Mayhem System Demonstrator," which would be capable of payloads larger than what is possible with current capabilities. 
According to Weatherington, the rolling delivery approach would help the Air Force determine which payloads are most optimally delivered by bomber aircraft and by fighters. 
"How are we going to employ hypersonic weapons? What do they bring to the battlefield? What are our considerations for planning and executing and integrating them in a fight?" were some of the questions that Weatherington said need to be answered. 
Category: Popular Voices
Tags: AARW Air Force Global Strike Command Air-launched Rapid Response Weapon Breaking Defense Expendable Hypersonic Multi-Mission Air-Breathing Demonstrator Expendable Hypersonic Multi-Mission Air-Breathing Demonstrator Program hypersonic missiles Mark Weatherington Mayhem Program Popular Voices scramjet U.S. Air Force