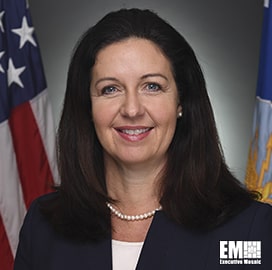 Kristyn Jones
Assistant Secretary
Dept. of the Air Force
Air Force Official Visits US Bases in Indo-Pacific Region
Kristyn Jones, assistant secretary of the Air Force for financial management and comptroller and a past Potomac Officers Club event speaker, has met with airmen and guardians in the Indo-Pacific to identify their needs and the challenges they face in responding to the challenge posed by China.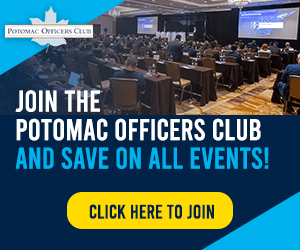 According to Jones, who also performs the duties of undersecretary of the Air Force, her visit to the U.S. Indo-Pacific Command bases in Guam, Tinian, Japan and Hawaii in May helped her better understand the joint force mission and operational requirements to inform resourcing discussions at Air Force headquarters, the Air Force website reported.
During her tour at Andersen Air Force Base in Guam, she met with telecommunications and power providers maintaining critical infrastructure for the joint force.
Jones also visited Kadena Air Base in Japan, the largest U.S. military installation in the Indo-Pacific. According to the assistant secretary, the joint force depends on Team Kadena to project credible airpower throughout the Indo-Pacific.
Secretary of Defense Lloyd Austin III previously said that military installations help strengthen relationships with allies to maintain an advantage over any adversary.
Category: Speaker News
Tags: China Department of the Air Force Kristyn Jones Speaker News US Air Force US Indo-Pacific Command