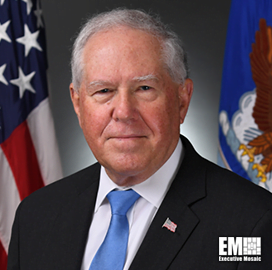 Frank Kendall,
Secretary,
Dept of the Air Force
Frank Kendall: Space Force Must Transform Capabilities to Deter Aggression
The U.S. Space Force needs to rapidly "transform" its capabilities in its warfighting domain to maintain the United States' ability to deter aggression, the top official of the Department of the Air Force said.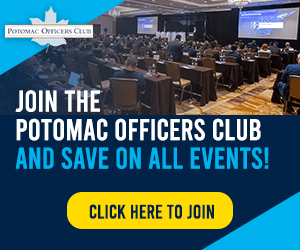 Air Force Secretary Frank Kendall, a three-time Wash100 winner and a scheduled speaker at an upcoming Potomac Officers Club event, said that the Space Force must be prepared to protect the space-based assets that the joint force relies on.
Kendall highlighted the risks that direct ascent capabilities and various types of co-orbital weapons pose to the United States' satellite enterprise, the secretary's office said Tuesday.
He said that China's modernization efforts threaten the Department of Defense's ability to perform its mission.
According to the secretary, Chief of Space Operations Gen. John Raymond agreed that the Space Force must transform to overmatch China's capabilities. Raymond is a 2022 Wash100 winner and a speaker at a past POC event.
While Kendall considers China as the "pacing challenge," he also sees Russia as an "acute threat."
"Both countries have recently challenged agreed-upon international norms and behaviors in outer space," Kendall said during a keynote speech at the 37th Space Symposium in Colorado Springs.
He added that the Space Force's transformation effort requires funding, noting that the service's fiscal year 2023 budget request is 40 percent larger than 2022 levels.
Kendall is scheduled to deliver a keynote speech at POC's 2022 Air Force Forum on July 26. The event will bring together leaders in the private and public sectors to examine factors influencing the Air Force today.
Category: Speaker News
Tags: Air Force China Frank Kendall John Raymond Potomac Officers Club Russia Speaker News transformation U.S. Space Force