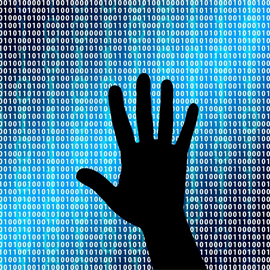 Cyberspace
Air Force Seeks Technology R&D for Cyberspace Missions
The Air Force's cyber systems unit has a requirement for industry to research and develop technologies for missions in cyberspace.
The systems division of the Air Force's Life Cycle Management Center has posted a request for information for system development lifecycle support and for the development of a range of cyberspace-focused operational technology, C4ISRNET reported Thursday.
"AFLCMC/HNC has a requirement to perform multiple activities necessary to achieve the Air Force vision of military and cyber superiority in the areas of Defensive Cyberspace Operations and Offensive Cyberspace Operations," the Air Force said in its RFI.
The required technologies encompass a wide range of systems, including industrial control systems, supervisory control and data acquisition systems, the industrial internet of things, wired and wireless telematics and cyber operations information technology. 
The Air Force laid down three focus areas: research on technology relevant to specific user requirements, integration of solutions in the context of the user's operational environment and provision of a mechanism for user acquisition of limited product quantities.
Interested offerors must submit capability statements focused on operational cyber solutions. They may submit their responses through email no later than Aug. 31, the Air Force said. 
The successful offeror will interface with various defense agencies and other government agencies through visits that will take place at various sites, the RFI read.
The Air Force added that it anticipates deliverables such as software, hardware, technical documentation and training materials.
According to C4ISRNET, the Department of Defense has increased its priority on operational technology for cybersecurity, with an emphasis on defensive capabilities.
Category: Future Trends
Tags: Air Force Life Cycle Management Center C4ISRNET Cryptologic and Cyber Systems Division cybersecurity Future Trends industrial control systems Industrial Internet of Things information technology operational technology R&D request for information Research and Development RFI U.S. Air Force