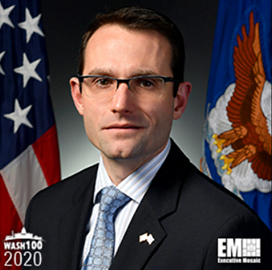 Will Roper
Acquisition chief
Air Force
Air Force to Complete ABMS Acquisition Strategy Before Biden Transition
The Air Force plans to establish an acquisition plan and baselines for the Advanced Battle Management System program before the start of the Biden administration.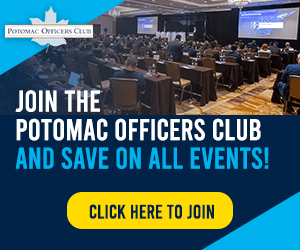 Air Force acquisition chief Will Roper, a past Potomac Officers Club event speaker and 2020 Wash100 winner, said the acquisition strategy could be completed before the end of his tenure based on a review by the Rapid Capabilities Office. 
He said the move would allow the Air Force to start buying the first wave of cloud-based technologies for stovepiped fighter jets to exchange data during combat, C4ISRNET reported Tuesday.
"I owe [the next administration] a program that is baselined with a schedule, a master test plan, everything that a normal program would have so that they can evaluate it like every other program has been handled," Roper told Defense News.
The ABMS, one of the Air Force's cornerstones technology priorities, is aimed at establishing a network-centric approach in partnership with all the services across the Department of Defense.
In a previous press release, the Air Force said the ABMS will enable Joint All-Domain Command and Control across the services and will integrate a wide range of data and information in all domains at the speed of relevance. 
The program has the support of Air Force Chief of Staff Charles Brown and Chief of Space Operations Jay Raymond, a POC member and 2020 Wash100 winner. Congress has not committed to the program and even slashed nearly half nearly of the budget the Air Force requested for it. 
The Government Accountability Office previously said that the program lacked an acquisition strategy that is would prevent schedule and cost delays. 
"The Air Force has not established a plan or business case for ABMS that identifies its requirements, a plan to attain mature technologies when needed, a cost estimate, and an affordability analysis," GAO said in an April report. 
Category: Speaker News
Tags: ABMS acquisition Advanced Battle Management System Air Force Biden administration budget Congress Defense News Department of Defense DoD GAO Government Accountability Office information JAD2C Jay Raymond Rapid Capabilities Office Space Force Speaker News Wash100 Will Roper